Today, many business, government, public service, and technical environments require knowledge of management principles from multiple disciplines. University of Maryland Global Campus's Bachelor of Science in management studies can help you gain that expertise through a course of study focused on decision making, problem solving, and leadership.
These requirements are for students who enroll in the 2020–2021 academic year. Read this year's program catalog to see our recommended course sequence for this program. For prior year academic requirements, visit our catalog archive.
About the Management Studies Bachelor's Degree
What You'll Learn
Through your coursework, you will learn how to
Apply leadership skills to promote communication, ethical behavior, and quality performance
Implement employment practices, encourage team building, and mentor junior staff members
Communicate effectively with culturally diverse audiences using a variety of formats and technologies
Assess and develop performance measures, feedback, and coaching that facilitate employee development
Employ self-reflection and mindfulness of individual and cultural differences when interacting with others
Research, plan, and develop processes and procedures that ensure organizational performance
Coursework Examples
In past projects, students have had the opportunity to
Create a management or a leadership plan
Create decision matrices, balanced scorecards, and appraisal performance reviews for an organization
Conduct a fishbone analysis and an internal and external environmental scan
Management Studies Bachelor's Degree Requirements
Our curriculum is designed with input from employers, industry experts, and scholars. You'll learn theories combined with real-world applications and practical skills you can apply on the job right away.
Courses in the Major
Total Credits Required: 120
Required Major Courses: 33
Minor and Elective Courses: 46
Required Major Courses
BMGT 110
ACCT 301 or ACCT 220
BMGT 364
BMGT 365
BMGT 464 or BMGT 465
BMGT 317
BMGT 305 or any upper-level ACCT, BMGT, FINC, HRMN, or MRKT course
BMGT 304 or any upper-level ACCT, BMGT, FINC, HRMN, or MRKT course
BMGT 484 or any upper-level ACCT, BMGT, FINC, HRMN, or MRKT course
BMGT 496
BMGT 485
Related Required Courses
The following may be applied to general education or elective requirements:
ECON 201 or ECON 203
IFSM 300
STAT 200
Career Preparation
This program is designed to help prepare you for an entry-level management position in business, government, public service, and technical environments. It will also help prepare experienced managers or midcareer professionals who are looking to advance their career.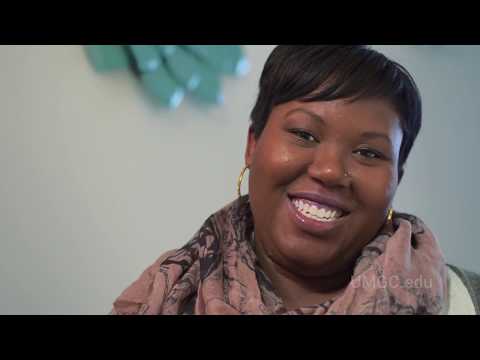 Bianca Bostic wanted more than just a job. She wanted a career. UMGC made it possible for Bianca to return to school while being a single mother. After graduating with her BS in Management Studies, Bianca landed an exciting position where she could directly apply her new knowledge. UMGC helped Bianca stand out from the competition.
About the Faculty
Our world-class faculty members combine academic credentials with a wealth of experience in the field.
Faculty members in this program hold or have recently held positions including
Attorney
Chief executive officer
Consultant
Entrepreneur
Judge
Program manager
Vice president
Our faculty work or have worked at organizations including
Cartier International
Discovery Channel
Hilton Worldwide
University of Maryland Upper Chesapeake Health
Verizon
Featured Faculty
Patricia Beckenholdt
Program Chair and Professor, Business Administration
Elizabeth K. Brunn
Program Chair, Management Studies, and Collegiate Professor