In online Master of Science in cybersecurity technology program at University of Maryland Global Campus, you'll develop cybersecurity strategies using interpersonal and leadership skills as part of a diverse and multidisciplinary cybersecurity team to build, configure, monitor, maintain, and secure cybersecurity technology environments and operations. You'll learn how cybersecurity technology underpins the success of organizations. The program offers a wide perspective of the field, providing the understanding of cybersecurity technology needed while balancing the use of people, policy, and technology in shaping the future of cybersecurity.
UMGC was named a National Center of Academic Excellence in Cyber Defense Education by the National Security Agency and the Department of Homeland Security.
These requirements are for students who enroll in the 2021–2022 academic year. For prior year academic requirements, visit our catalog archive.
About the Cybersecurity Technology Master's Degree
What You'll Learn
Through your coursework, you will learn how to
Tailor digital strategies to the mission of an organization
Understand how to balance the use of people, policy, and technology
Understand how to analyze, think critically, and improve perpetually
Be a cybersecurity technology leader in the modern world
Develop a cybersecurity technology strategy for an organization
Build cybersecurity technology environments and operations
Develop resilient and highly fault-tolerant technology environments
Enable organizations to make better business decisions through reliable data analytics and intelligence
Perform proactive business risk management and solve problems
Develop strategies for mobile, cloud, and emerging environments such as the Internet of Things (IoT)
Coursework Examples
In past projects, students have had the opportunity to
Use protocol analyzers, intrusion detection systems, intrusion prevention systems, network mapping tools, network scanning tools, encryption/decryption tools, digital forensics tools, and password exploitation tools
Perform ethical hacking, penetration testing, and vulnerability assessments
Industry Certification
This program can help prepare you for the following certification exam(s):
Cybersecurity Technology Master's Degree Requirements
Our curriculum is designed with input from employers, industry experts, and scholars. You'll learn theories combined with real-world applications and practical skills you can apply on the job right away.
Master's Courses
Take the following courses in the order listed:
Foundation Course
Core Courses
CST 610
CST 620
CST 630
CST 640
CYB 670
Course Rules and Program Progression
Vertical Pathway
If you completed your undergraduate degree at UMGC with a major in computer networks and cybersecurity, a vertical pathway between UMGC's graduate and undergraduate degree programs in that field allows you to reduce your total coursework for this program by up to 6 credits.
Other Requirements
You must maintain a GPA of 3.0 or higher at all times.
All degree requirements must be fulfilled within five consecutive years.
Any transfer credits must have been earned within the five-year time frame to be applied toward a graduate degree.
Please review our overview of overall master's degree requirements for additional considerations.
Career Preparation
This program is designed to help prepare you to develop mission-focused digital strategies for organizations. Potential career fields include cybersecurity and technology architecture, information security, cybersecurity analysis and engineering, board advising, and cybersecurity consulting.
Experience Recommended for Success in the Program
You are expected to have a strong understanding of information technology, computer networks, databases, and the internet. This background may be acquired through noncredit preparatory coursework, listed below.
If you do not have such IT knowledge or experience, you are strongly advised to take the noncredit course ASC 605 first. Taking ASC 601 is recommended to help improve writing skills.
Facts & Figures
8K+
national job openings for entry-level cybersecurity specialists
27K+
national job openings for mid-level cybersecurity analysits
5 of 6
cybersecurity jobs require a degree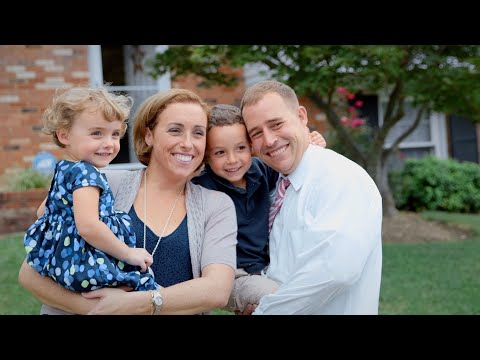 Cate Reich wanted to be a role model to her children and to give back to her country. She decided to earn an MS in Cybersecurity. UMGC's reputation and flexibility were the perfect fit for Cate's busy life. What's more, Cate's UMGC courses were not only immediately useful to her work, they also allowed her expand her career while making the world a safer place.
UMGC has a good reputation and a wide variety of quality programs for people who work full-time. For me, learning online is the best option for maintaining a balanced work and social life while going to school.
Emily Roberts
Cybersecurity Technology Master's Degree
Student Clubs and Organizations
Type: Student organization
Available To: Undergraduate and Graduate

The Computing Club aims to create a dynamic environment where members can work collaboratively, share innovative ideas, enhance their career-readiness, and gain marketable experience in their respective fields.

Type: Honor society
Available To: Undergraduate and Graduate

Upsilon Pi Epsilon is the international honor society for the computing and information disciplines. Formed in 1967, the purpose of Upsilon Pi Epsilon is to promote the computing and information sciences and to encourage the enhancement of knowledge in the field. Upsilon Pi Epsilon is open to both undergraduate and graduate students who are pursuing a degree in the computing and information disciplines.
About the Faculty
Our world-class faculty members combine academic credentials with a wealth of experience in the field.
Faculty members in this program hold or have recently held positions including
Assistant attorney general
Assistant deputy undersecretary
Chief information officer
Chief information security officer
Chief technology officer
Cryptologic manager
Deputy chief, cybersecurity operations
Director, server operations group
IT director
Team lead, cyber threat analysis
Technical director, security engineering and testing
Our faculty work or have worked at organizations including
Defense Information Systems Agency
General Dynamics
The Johns Hopkins University Applied Physics Laboratory
Lucent Technologies
National Biomedical Research Foundation
National Security Agency
Transportation Security Agency
Science Applications International Corporation
State of Maryland
State University of New York
U.S. Department of Defense
U.S. Department of Homeland Security
Verizon
Additional Information
Technology Requirements
This program's curriculum requires that you use a computer with the following:
Microphone and speakers or headset with microphone or equivalent device
5 GB of free hard drive space
4 GB RAM or higher
A high-speed internet connection
Computer processor (Intel Pentium 4 or AMD Athlon 64) running at speeds of at least 1 GHz
Windows 8.1 or Mac OS X 10.6 or higher for an operating system (Linux operating systems can also be used but require more technical knowledge from the user)
Note: The higher the processor speed of your computer (e.g., 2.4–3.4 GHz), the larger the amount of available memory (e.g., 4–12 GB), and the larger the amount of available hard drive space (e.g., 5–20 GB), the better your computer will perform and the smoother your experience will be.
Frequently Asked Questions About the Program
This program is open to anyone and while you do not need a specific background in IT, it is certainly very helpful. If you do not have a background in IT, it is strongly recommended that you take our non-credit preparation courses in information technology and coding. These will give you a foundation that will help you succeed in the program.
This program is for those who want do the technological implementation of measures and processes to protect networks and computer assets within an organization. It is intended to develop those who do the actual hands-on work and those who manage them.
This program will help you develop your skills and competencies in implementation of technology measures to protect an organization's network and computer assets from intrusions. The program focuses on techniques and technologies of cyber defense. The program will require that you become adept with computer and network technologies at a high level.