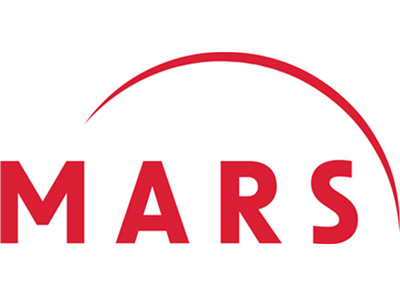 Training people for difficult and highly sensitive positions, especially ones where mistakes could be costly, can be facilitated with the use of simulated environments. Astronauts preparing for missions in space, for example, are known to spend long hours working in specially developed simulators designed to mimic the conditions of an actual space flight while eliminating the risk of dire consequences from any operational errors as they train.
The field of cybersecurity is another such area. The training necessary for preventing, detecting, and responding to real-world cyber threats requires hands-on, practical experience in a realistic, live environment within a secure platform known as a virtual learning environment (VLE). 
Our Journey to MARS
As one of America's leading institutes for cybersecurity education, University of Maryland Global Campus (UMGC) has, for years, provided a Virtual Security Lab to help prepare our students for careers combatting cyber-attacks. But, with advances in technology come advanced threats and the need for more cutting-edge training tools. To that end, UMGC has invested in an initiative to transform many of our virtual learning labs by deploying an immersive, multi-dimensional ecosystem for our graduate cyber students.
Beginning in 2020 and continuing through most of 2021, UMGC's School of Cybersecurity and Information Technology (CIT) embarked on a mission to procure and implement a new applied learning environment. They identified the constraints and requirements for a new virtual learning platform and searched the marketplace for a viable partner to help co-construct an innovative and relevant technical space for students and faculty to demonstrate applied and hands-on capabilities. 
The result of that initiative came in winter 2022 with the debut of the Multi-Dimensional Applied Relevant System (MARS). MARS is now available for the entire UMGC graduate Cyber DevOps program, and many other grad cyber courses. These include the introductory course for many graduate cyber programs, "Communicating, Problem Solving, and Leading in Cybersecurity" (CBR 600), "Cyberspace and Cybersecurity Foundations" (CST 610 and DFC 610), "Prevention of Cyber Attack Methodologies" (CST 620), "Digital Forensics Technology and Practices" (CST 640 and DFC 620), and "Digital Forensics Response and Analysis" (DFC 630), with a wider strategic rollout slated to continue through fall 2022.
What Does MARS Do?
MARS helps cyber students build essential career skills by giving them access to a simulated, AI-driven world in which they learn by doing. Specifically, MARS digitally replicates the internet—including websites, servers, businesses, social media, and over 15,000 AI-driven personae—to allow students to develop their competencies and apply principles and methods from the classroom in a real-world environment. 
Students and faculty are prepared with a "launchpad" that provides them with useful guides, videos, and tips as they train to protect and defend the critical infrastructure, intelligence, social media networks, and technology backbone of the modern economy. The MARS environment includes cyber-range capabilities, capture-the-flag and war-gaming scenarios, and support for UMGC's K12 and industry outreach to grow the cyber workforce pipeline through the Center for Security Studies.   
MARS provides a seamless environment for students to access a remote Windows Server and Kail Linux environment. They can cut, paste, and copy files in and out of the MARS environment to their own desktop, which creates an efficient user experience for the student. As students, faculty, and staff interact with MARS, their engagement activity on the platform is analyzed and continuously enhanced with AI and machine-learning systems. Faculty members can even "shadow" students simultaneously and assist with any troublesome areas that might arise. 
Initially, MARS has been mapped primarily to graduate cyber courses. Since most of UMGC's undergraduate CIT programs are aligned with specific industry certification exams, such as the CompTIA suite, these programs are partnered with other relevant applied learning resources in addition to classroom content which helps to prepare for the certification exam. UMGC's Virtual Learning Lab still provides an environment for applied, hands-on learning in many courses to help prepare undergraduate students with the real-world skills, abilities, and dispositions they need to earn certification.  
The response thus far to the new MARS VLE has been overwhelmingly positive. One current student in the Digital Forensics & Cyber Investigation master's program said, "The new MARS portal is incredibly user-friendly and has played a large part in introducing and immersing me in the digital forensics world." 
A student in the Digital Forensics Technology and Practices course said of the VLE, "It gave me a real-world practical understanding of situations we might encounter and the steps that we might take to inspect the system." 
Future Missions
While MARS was initially developed and deployed for graduate cyber programs, the platform has capabilities beyond CIT courses and programs. This fuels a range of possibilities for broader application of MARS in our curriculum and related activities. Indeed, UMGC is invested in exploring the prospect of expanding the reach of the VLE to include programs within the School of Arts and Sciences and the School of Business. 
For instance, MARS offers a social media simulator in which students can interact with real-time closed websites for students to mitigate and manage national emergency threats and natural disasters, crime scenes, etc. Additionally, MARS has simulators for marketing, human resources, and project management for students to practice their skillsets using industry standard educational technology tools and applications. 
UMGC is excited to begin partnering with the Schools of Business and Arts & Sciences in the coming year to bring this virtual learning environment to these learners.
Providing a virtual world where students can learn how to navigate the opportunities and threats of the real world is one of the ways UMGC puts students first and why we're a global leader in innovative online education.
Reference on this webpage to any third-party entity or product does not constitute or imply endorsement by UMGC nor does it constitute or imply endorsement of UMGC by the third party.