With a Bachelor of Science in computer science from University of Maryland Global Campus, you'll be able to plan, design, and optimize computer software and hardware systems for commercial and government environments. This versatile major provides you with a foundation in programming languages, software development, complex algorithms, and graphics and visualization.
These requirements are for students who enroll in the 2020–2021 academic year. Read this year's program catalog to see our recommended course sequence for this program. For prior year academic requirements, visit our catalog archive.
This program is also available as a minor.
About the Computer Science Bachelor's Degree
What You'll Learn
Through your coursework, you will learn how to
Identify and respond to emerging technology, models, methodologies, systems, and trends in human/computer interaction, including social networking, gaming, modeling, and simulation
Apply logic and mathematical principles to the design, development, and verification of secure, high-performance, and reliable computing systems
Analyze, design, develop, and document secure technical solutions for computing systems and networking infrastructure
Plan, design, and optimize computing architecture, software applications, data, and systems
Adhere to local, national, and international technical standards, ethics, and intellectual property regulations when developing computer applications and systems
Analyze, compare, and contrast algorithms, programming languages, compilers, and operating systems to select or develop solutions to problems
Coursework Examples
In past projects, students have had the opportunity to
Design, implement, test, debug, and document Java programs using development tools
Design and implement a "virtual" stringed musical instrument that includes data fields for notes and boolean fields to determine whether the instrument is tuned or currently playing
Build realistic graphical 3D worlds, animate characters, and add special effects to games using OpenGL and a programming environment
Create a Java programming project that uses a concurrent, secure, multi-threaded application
Computer Science Bachelor's Degree Requirements
Our curriculum is designed with input from employers, industry experts, and scholars. You'll learn theories combined with real-world applications and practical skills you can apply on the job right away.
Courses in the Major
Total Credits Required: 120
Required Major Courses: 36
Minor and Elective Courses: 43
Required Major Courses
CMIS 141
CMIS 242
CMIS 310
SDEV 300
CMSC 350
CMSC 330
CMSC 335
CMSC 430
CMSC 451
CMSC 412
CMSC 405
CMSC 495
Related Required Courses
The following required courses may be applied to general education or elective requirements:
MATH 140
MATH 141
CMSC 150
CMIS 102
Vertical Pathway
Through a vertical pathway, students who complete this program may be eligible to reduce their total coursework for a Master of Arts in Teaching.
Career Preparation
This program is designed to help provide you with a foundation for a career in software architecture or engineering, application software design, or systems analysis, programming, or engineering in corporate organizations and government agencies.
Experience Recommended for Success in the Program
We recommend you have previous professional programming experience or experience programming as a hobby.
Facts & Figures
No. 2
most requested major among employers surveyed is computer and information sciences
12%
growth in the computer and information technology job market is projected between 2014 and 2024
2nd
rank among U.S. institutions in computer science bachelor's degrees awarded to minority students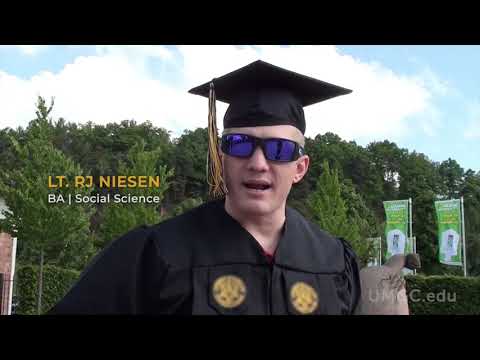 For alum Lt. RJ Niesen, having his family all together at commencement after months of deployment made everything worth it.
The classes were not always easy—some of them were real struggles. . . . But I know without my UMGC degree, I'd be struggling a lot harder!
Raj Jaishi
Computer Science Bachelor's Degree
I work as a systems administrator at NASA Goddard Space Flight Center. I manage and support hundreds of computers and users. At my job, I apply the computer programming knowledge that I gained from UMGC. I am better able to understand existing code and implement new scripts for managing computer systems. I now have a deeper understanding of the IT infrastructure as a whole.
Tim Roudebush
Systems Administrator, NASA
Computer Science Bachelor's Degree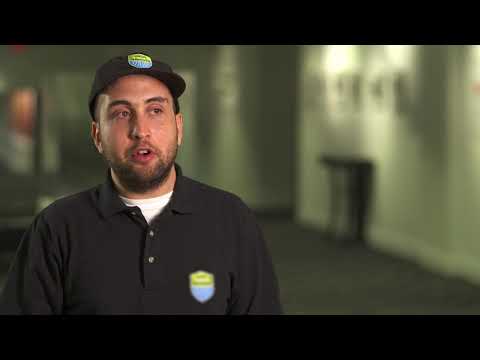 John Ritchie is grateful for UMGC. His degree program in IT & Computer Science is opening new windows of opportunity, even while being a student.
Student Clubs and Organizations
Type: Student organization
Available To: Undergraduate and Graduate

The Computing Club aims to create a dynamic environment where members can work collaboratively, share innovative ideas, enhance their career-readiness, and gain marketable experience in their respective fields.

Type: Honor society
Available To: Undergraduate and Graduate

Upsilon Pi Epsilon is the international honor society for the computing and information disciplines. Formed in 1967, the purpose of Upsilon Pi Epsilon is to promote the computing and information sciences and to encourage the enhancement of knowledge in the field. Upsilon Pi Epsilon is open to both undergraduate and graduate students who are pursuing a degree in the computing and information disciplines.
About the Faculty
Our world-class faculty members combine academic credentials with a wealth of experience in the field.
Faculty members in this program hold or have recently held positions including
Application software designer
Programmer
Software architect
Software engineer
Systems analyst
Our faculty work or have worked at organizations including
BAE Systems
IBM
Lockheed Martin
National Security Administration
Oracle
State of Maryland
Featured Faculty
S. K. Bhaskar
Vice Dean, Computer Information Systems and Technology
Duane Jarc
Professor, Computer Science
James Robertson
Program Chair, Computer Science and Software Development and Security
Collegiate Professor