The Master of Science in management's emergency management specialization helps you master the five mission areas of the National Preparedness Goal (prevention, protection, mitigation, response, and recovery) and prepares you to take a leadership role in protecting organizations against major crises and disasters. You can gain practical managerial skills in performing security risk assessments; planning and managing prevention, deterrence, protection, response, and operational recovery; and developing strategies to secure people and critical assets from natural or human-made threats.
Perfect for midcareer professionals, the emergency management specialization features coursework in financial analysis for managers, organizational theory, vulnerability assessments, IT in emergency management, and crisis communication, as well as courses that strengthen your core knowledge of management skills. Previous field experience in emergency management is not required for the program.
These requirements are for students who enroll in the 2020–2021 academic year. For prior year academic requirements, visit our catalog archive.
About the Management Master's Degree with Emergency Management Specialization
What You'll Learn
Through your coursework, you will learn how to
Communicate clearly, both orally and in writing
Apply logical processes to formulate clear, defensible ideas and draw conclusions based on ethical implications
Use mathematical information, operations, and quantitative analyses to solve problems and inform decision making
Lead, facilitate, and collaborate with a variety of individual and diverse teams to achieve organizational objectives
Describe current and emerging threats, including terrorism and technological and natural disasters; the social, cultural, psychological, political, and operational dynamics of threats; and the evolution and basic principles of critical infrastructure protection, principles, processes, and techniques
Trace the history of various incidents and threats and assess the risks and vulnerabilities associated with each
Assess threats and risks for facilities, entities, and communities and perform impact analysis
Define types of incidents and threats, the historical phases and dimensions of technical systems, and standards that frame the operating environment
Demonstrate a range of project management skills, from program to human resource management in financial, data, and information management
Write, communicate, and implement emergency operations plans
Construct discussion-based and operations-based exercises based on national, state, or local requirements and the principles of the Homeland Security Exercise and Evaluation Program and the National Standard Exercise Curriculum in response to an after-action review or as a test of core capabilities
Discover and use specific applications of advanced technologies, systems, and services for protection, response, recovery and resilience, and disaster preparedness exercises and developmental and operational scenarios
Understand the laws, authorities, regulations, policies, and ethical concerns related to emergency management issues and operations and the importance of public stewardship and science-based approaches
Interpret data and determine solutions based on data, resources, and the legal, organizational, and social operating environment
Understand the principles of leading, motivating, and managing others within an organization to establish and achieve strategic and operational goals
Coursework Examples
In past projects, students have had the opportunity to
Complete a risk assessment of an urban area
Identify property and people at risk during a disaster scenario in a large population area
Determine pre-loss activity and resources to reduce loss to specific critical infrastructures
Design a plan for a specific ethnic or economically disadvantaged group within the community requiring special assistance during a disaster scenario
Industry Certification
This program can help prepare you for the following certification exam(s):
Management Master's Degree with Emergency Management Specialization Requirements
Our curriculum is designed with input from employers, industry experts, and scholars. You'll learn theories combined with real-world applications and practical skills you can apply on the job right away.
Master's - specialization Courses
Initial Requirement
UCSP 615
(to be taken within the first 6 credits of study)
Core Courses
MGMT 630
MGMT 640
MGMT 650
Specialization Courses
EMAN 600
EMAN 610
EMAN 620
HSMN 610
HSMN 630
EMAN 630
EMAN 670
Capstone Course
Course Rules and Program Progression
MGMT 630 (or MGMT 610) must be taken within the first 6 credits.

MGMT 610 and MGMT 615 may be taken instead of MGMT 630.

MGMT 640 should not be attempted simultaneously with MGMT 650.
EMAN 600 must be taken as one of the first two specialization courses.
EMAN 670 must be taken in your last semester.
You must complete 24 credits of program coursework, including all core courses, before enrolling in MGMT 670.
Vertical Pathway
If you completed your undergraduate degree at UMGC with coursework in emergency management, a vertical pathway between UMGC's graduate and undergraduate degree programs in that field allows you to reduce your total coursework for this program by up to 6 credits.
Other Requirements
You must maintain a GPA of 3.0 or higher at all times.
All degree requirements must be fulfilled within five consecutive years.
Any transfer credits must have been earned within the five-year time frame to be applied toward a graduate degree.
Please review our overview of overall master's degree requirements for additional considerations.
Career Preparation
This program is designed to help prepare you for work in hazard risk assessment; prevention, response, recovery, and mitigation planning and management; and strategy development to secure people, communities, and the built environment from natural or human-induced threats.
Experience Recommended for Success in the Program
If you lack a recent background in finance or accounting, you should take UCSP 620 before MGMT 640.
If you lack a recent background in statistics, you should take UCSP 630 before MGMT 650. Taking UCSP 605 is recommended to help improve writing skills.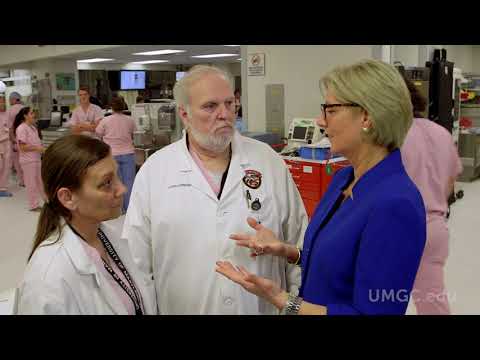 Marianne Rowan-Braun shares how she used her UMGC education to better serve patients at the University of Maryland Medical Center.
Student Clubs and Organizations
Type: Student organization
Available To: Undergraduate and Graduate

The Public Safety Student Association encourages discussions on careers, current events, and topics within the public safety field. Previous activities have included webinars on related topics and careers.
About the Faculty
Our world-class faculty members combine academic credentials with a wealth of experience in the field.
Our faculty work or have worked at organizations including
State of Maryland
U.S. Army Corps of Engineers
U.S. Department of Defense
U.S. Department of Homeland Security
U.S. military