Earn a bachelor's degree in communication studies and prepare for a career in the ever-growing media landscape.
Whether you're interested in journalism, public relations, business, or online communication, you can build a firm base of knowledge while you earn a Bachelor of Arts in communication studies at University of Maryland Global Campus.
You'll learn to apply communication theories to both personal and professional situations, developing the "soft skills" and communication techniques that workplaces demand. In addition, you'll learn to work with individuals and groups professionally and manage communications within ethical, legal, and financial parameters.
These program requirements are for students who enroll in the 2019–2020 academic year. For prior year academic requirements, visit the catalog archive in the Current Students section.
This program is also available as a minor.
About the Communication Studies Bachelor's Degree
Developed in conjunction with employers, our online bachelor's degree in communication studies offers a balance of theoretical knowledge and sophisticated communication skills. You'll have the opportunity to learn how people create and use messages to generate meaning within and across various contexts, cultures, channels, and media. Our multidisciplinary curriculum covers speech communication, mass communication and new media, journalism, public relations, business writing, and technical writing.
What You'll Learn
Through your coursework, you will learn how to
Apply analytical skills in interpreting, using, and delivering information, particularly through mass media
Create professional and appropriate written, oral, and visual communications for specific purposes and diverse audiences
Design, create, and select multimedia components and integrate them into print, broadcast, and online formats
Work with individuals and groups in ways that reflect an understanding of both communication theory and professional expectations
Understand diverse and intercultural perspectives as they affect communication
Design and employ specific research methods and tools to gather information
Coursework Examples
In past projects, students have had the opportunity to
Write a speech for a hypothetical executive and organization
Write news articles in various journalistic styles
Write a comprehensive public relations plan and create messages targeting specific audiences
Communication Studies Bachelor's Degree Requirements
Our curriculum is designed with input from employers, industry experts, and scholars. You'll learn theories combined with real-world applications and practical skills you can apply on the job right away.
Courses in the Major
This program requires 33 credits of coursework in the major.
SPCH 100 or any SPCH course
COMM 207 or any COMM course
JOUR 201
COMM 300
COMM 302
SPCH 324
JOUR 330 or any upper-level JOUR course
COMM 400 or any upper-level COMM course
SPCH 470 or any upper-level SPCH course
COMM 390 or any upper-level COMM course
COMM 495
Electives
This program requires 46 credits of minor and/or elective coursework.
General Education Requirements
This program requires 41 credits of general education coursework.
Research and Computing Literacy
PACE 111C or other PACE 111 course
(to be taken in first 6 credits)
LIBS 150, CAPL 398A, or other general education elective
IFSM 201 or another computing course appropriate to the major
Communication
WRTG 111 or other writing course
WRTG 112
COMM 202 or other communication, writing, or speech course
WRTG 391 or other advanced upper-level writing course
Mathematics
MATH 105 or other approved math or statistics course
Arts and Humanities
HIST 125 or other arts and humanities course
HUMN 100 or other arts and humanities course
Behavioral and Social Sciences
ECON 103 or other behavioral and social sciences course
BEHS 103 or other behavioral and social sciences course
Biological and Physical Sciences
One of the following pairs of lecture and laboratory courses in the same session:

BIOL 101 and BIOL 102
NSCI 100 and NSCI 101
Other paired science lecture and laboratory courses taken in the same session

GEOL 100 or other science lecture course
Since some recommended courses fulfill more than one requirement, substituting courses for those listed may require you to take additional courses to meet degree requirements. Consult an advisor whenever taking advantage of other options. Please also see more information on alternate courses (where allowable) to fulfill general education requirements.
Overall Bachelor's Degree Requirements
In addition to the general education requirements and the major, minor, and elective requirements, the overall requirements listed below apply to all bachelor's degrees.
You must complete a minimum of 120 credits.
You must maintain a minimum grade point average of 2.0 overall and a minimum grade of C for any class applied to the academic major or minor.
Within the 120 credits required, the following coursework must be taken through UMGC:

30 credits (normally the final 30)
Half of the required number of credits within both the major and the minor
15 credits at the upper level (earned in classes numbered 300 to 499), preferably within the major or minor

At least 45 credits must be upper level and include at least half of the credits required for the major. The remaining upper-level credits can be earned in any part of the curriculum.
At least half the required number of credits for any academic major or minor must be earned through graded coursework. Credit earned by examination, portfolio assessment, or noncollegiate training does not count as graded coursework.
Double majors: You can earn a dual major upon completion of all requirements for both majors, including the required minimum number of credits for each major and all related requirements for both majors. The same class cannot be used to fulfill requirements for more than one major. Certain restrictions (including use of credit and acceptable combinations of majors) apply for double majors. You cannot major in two programs with excessive overlap of required coursework. Contact an admissions advisor before selecting a double major.
Second bachelor's degree: To earn a second bachelor's degree, you must complete at least 30 credits through UMGC after completing the first degree. The combined credit in both degrees must add up to at least 150 credits. You must complete all requirements for the major. All prerequisites apply. If any of these requirements were satisfied in the previous degree, the remainder necessary to complete the minimum 30 credits of new classes should be satisfied with classes related to your major. You may not earn a second bachelor's degree in general studies and may not obtain a second associate's degree within the second bachelor's degree. Contact an admissions advisor before pursuing a second bachelor's degree.
Electives: Electives can be taken in any academic discipline. No more than 21 credits can consist of vocational or technical credit. Pass/fail credit, up to a maximum of 18 credits, can be applied toward electives only.
Career Preparation
This program is designed to help prepare you for a career in mass media, new media, journalism, public relations, business, or online communication.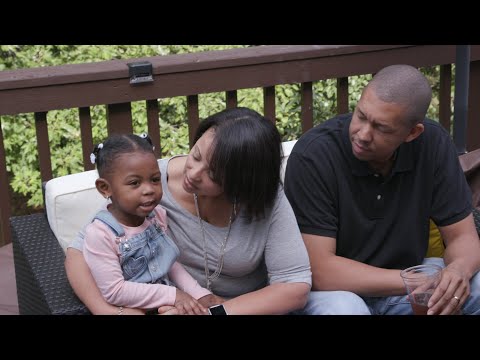 Working full time and taking care of two disabled children is challenging enough, but adding college to that mix - how did they do it? Monique and Dermaine talk about how the high quality and rigor of UMGC's instruction kept them motivated and helped advance their careers.
UMGC provides the opportunity a lot of times for students to apply their knowledge to a real-life scenario…. I think that's very effective.
Monica Graves
Veteran, Army
Legal Secretary, National Labor Relations Board
Psychology Bachelor's Degree
Spanish for Business and the Professions Undergraduate Certificate
Member
My education has helped me to be more aware of many things in life, but it also helped me to be better prepared for the real world.
Jennifer Aguilar
Military Spouse
English Bachelor's Degree
If not for . . . the awesome advisors that I was blessed to encounter at UMGC and just amazing instructors and professors, I wouldn't be here today. It changed my life. It changed what I was able to do in my present career. And it's changed the trajectory of what I'm going to be able to do.
Monique Wardrick
Veteran, Air Force
Communication Studies Bachelor's Degree
Student Clubs and Organizations
Type: Student organization
Available To: Undergraduate and Graduate

The Communication Student Association hosts several events and activities that provide students with relevant information that can guide them toward working in communications-related professions.
About the Faculty
Our world-class faculty members combine academic credentials with a wealth of experience in the field.
Our faculty work or have worked at organizations including
CIA
NSA
New York Times
Washington Post