If you enjoy working with numbers, possess strong analytical skills, and like the idea of virtually unlimited earning potential, then a career in finance might be a good choice for you. Industries need trained, talented finance professionals with strong attention to detail, for everything from balancing the books to valuating potential acquisitions to actually running the organization.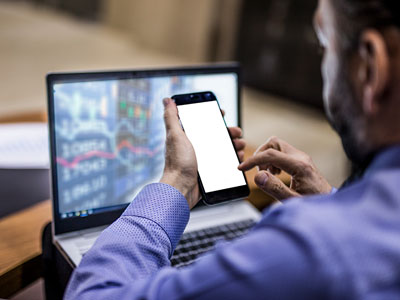 The financial industry offers a wide range of rewarding, high-demand positions for those with the right education and/or certifications. Earning a bachelor's degree in finance is a great place to start.
Bachelor's Degree in Finance
"Unlike more general degrees, like business administration," says Kathleen Sindell, program director for the finance and economics department at UMGC, "finance teaches you in-demand skills in specialized areas such as data analytics, risk management, capital allocation, and investment strategy."
A BS in finance can help prepare you for positions in personal finance. For instance, financial planners work with individuals to create short- and long-term investment strategies. The average salary for a financial planner is just over $56,000 annually.1 It can also prepare you for jobs in corporate finance, such as credit analyst, who assesses the creditworthiness of individuals, companies, and securities, or a full-charge bookkeeper, who maintains financial records and creates financial statements and tax returns for an organization.
Annual salaries for credit analysts average just under $55,000, while full-charge bookkeepers earn an average of $60,000 per year.2
Master's Degree in Finance
For those who really want to get an edge on the competition in the finance job market, a master's in finance can provide a decided advantage over those with a bachelor's degree alone. A master's degree can prepare you for more specialized roles within the finance field, such as director of finance, a position that involves making high-level decisions regarding an organization's financial strategic planning and activities, or an actuary, a position that involves using statistics to calculate insurance risks. 
The average salary for a director of finance is just over $96,000 per year, while actuaries earn an average of close to $113,000 per year.1
Another coveted position available to those with a master's in finance is that of the financial advisor. The ability to look at a spreadsheet and understand the story that the numbers tell is a much-sought-after skill that can lead to success as an entrepreneur or put you on a career track toward becoming a vice president or CFO.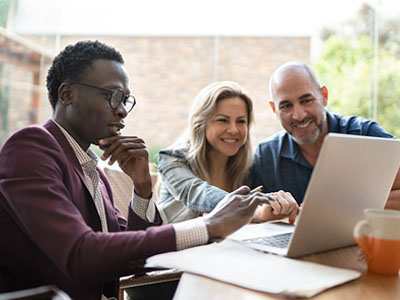 Base salaries for corporate financial advisors is about $74,000 per year, with annual commissions adding an average of $30,000 more. The average base salary for a CFO is about $123,000 per year, with profit-sharing providing an additional $25,000 on average.1 Depending on the size and success of the organization, however, those figures can go much higher.
"Taking on the role of a financial advisor provides a range of opportunities available in a few other career fields," says Sindell. "Successful financial advisors offer valuable advice to their clients. In return, they get a highly lucrative career, a flexible work schedule, and their choice of professional specializations." 
What to Look for in a Finance Degree Program
Before you select a program, put in the time to learn about the degree and the university, the requirements for completion, and how the program fits your schedule and lifestyle. You'll want to consider retention and graduation rates, tuition and fees, faculty-to-student ratios, and class size, among other factors.   
UMGC has several online finance degree programs that may be a good fit for your needs. The Bachelor of Science in finance degree at University of Maryland Global Campus (UMGC) is an online program that can prepare you with a foundation in the principles of business, economics, and accounting. Beyond these basic skills, you'll also learn leadership and communication skills to round out your abilities and enhance your professional value.
UMGC's Master of Science in management with a specialization in financial management is a two-year online program where you can gain specialized skills that are essential to the core functions of every organization and learn to make high-level strategic decisions that can impact an organization's current operations and financial future.
The Master of Science in accounting and financial management at UMGC focuses on executive-level procedures, including tax compliance, auditing, and emerging trends in the fields of financial management and accounting, as well as decision-making skills that can help you move toward a leadership position. 
"After I graduated from UMGC, my employer decided to hire me permanently, so I'm now a financial management analyst," said UMGC alumna Jaliyah Royston. "Now my employer is helping me pay for my UMGC master's degree because it is giving me the knowledge and tools to better do my job."
Whether you're seeking a career in investment banking, insurance, financial planning, or one of the many other careers in the world of finance, pursuing your degree is the key to unlocking your career potential.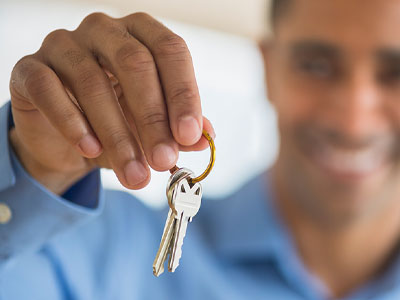 Our admissions advisors can help you get started. Once you enroll, your dedicated UMGC success coach will support you throughout your academic journey in mapping out your education and career goals, choosing a major, and assisting with class selection. To contact an advisor, visit the UMGC Help Center or call 800-888-8682.