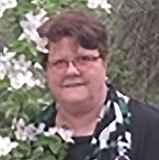 You might be wondering just what political science is—and you're not alone. Political science is the social science-based study of the practice of politics: systems of governments, institutions, assessments of power, political theories, thought and philosophy, along with related behaviors and activities, such as organizing, terrorism, and party formation. It includes examination of constitutions, laws, and various organizations that have a political orientation. Political science also includes cultural, social, and economic issues, and the consideration of nongovernmental organizations (NGOs). International organizations (IOs) and multinational businesses are also covered. Here are some examples:
NGOs: The National Geographic Society, various religions, and The International Red Cross and Red Crescent Movements.
IOs: UN, NATO, and OPEC
Multinational businesses: Ford, Coca Cola, and Nike
Who Is Involved in Political Science?
Generally, it is anyone who interacts with the practice of politics: political science academics, government employees, members of political parties, corporate players, diplomats, religious leaders, and the military. Citizens of a country may also be involved in political practices such as voting, activism, lobbying, and even running for a political office. Those who work "outside" or against a political system are also the subject of study in political science, such as terrorists, insurrectionists, and revolutionaries.
Lobbyists are engaged in political science as they analyze and decide on a course of action to support their efforts. Companies are involved when they assess political risks associated with international expansion. Every government agency uses political science approaches as they develop programs, procedures, and guidelines. Diplomats do the same when they assess what's happening in a country or region and determine what response should be taken to such developments.
Why Study Political Science?
One of the best reasons to study political science is because it impacts every single person throughout the world. Studying it formally will broaden your understanding of the political sphere present everywhere. Awareness of the theoretical and philosophical underpinnings of political activity can make the world around a person even more interesting. The skillset that comes with studying political science can be utilized in almost any career path. You can gain research skills, analytical expertise, and effective written and verbal communication abilities.
Studying political science can sharpen soft skills like negotiation capabilities, conflict mediation, teamwork, leadership ability, and critical thinking and listening. Hard skills developed in coursework may include statistics, data analysis, and global economics. When reviewing political science programs, check that the programs you are considering include opportunities to develop both soft and hard skills.
Political science can offer a career path in a growing market: Positions in this field are expected to grow at 6% annually from 2018 through 2028, which is faster than the average. For individuals with a master's degree, the median pay for political scientists in 2020 was $125,350.
Where Does Political Science Happen?
Everywhere! Consider the news as one solid example: Political coverage is one of its key elements. It happens in legislatures (local, state, and federal) and even around dinner tables when you discuss what is going on in the world or just outside your door.
How Do I Find a Job in Political Science?
There are several avenues to find a job that utilizes political science skills. Check the opportunities available to you through federal, state, and local job and internship lists. You may find an opportunity to work with local organizations like campaign offices, nonprofit groups, and major corporations, especially international organizations.
How UMGC Can Help You Earn a Degree in Political Science
University of Maryland Global Campus (UMGC) is an accredited state university that offers an online bachelor's degree in political science. The program allows you to work with faculty who are experts in their field so you can analyze political structures, theory, and problems. You can also learn to interpret complex political problems in both the public and private sectors and propose potential solutions.
Reference on this webpage to any third-party entity or product does not constitute or imply endorsement by UMGC nor does it constitute or imply endorsement of UMGC by the third party.