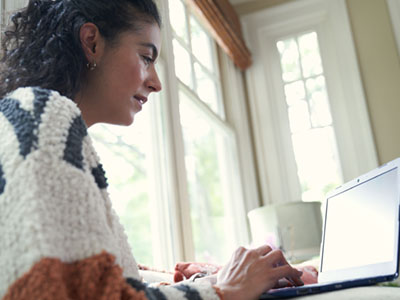 As you begin your career in accounting, it is important that you highlight not only your degree, but also the certifications you have taken to complement that knowledge and to showcase your expertise. If you don't have a certification, it can be more challenging to further your career. Certifications show that you had the dedication and perseverance to pass a challenging and high-stakes exam, qualities that future employers look for when hiring. When you apply for a job, having those certification letters in your title could be a huge advantage to you.
Certified Public Accountant (CPA) certification remains the gold standard in the accounting profession and is the most well-known. However, taking the CPA exam can be a time consuming and sometimes expensive process, and has several requirements that you need to meet depending on your jurisdiction. There are several accounting certifications available through third parties, and you can choose which one you'd like to take depending on your desired career path:
Certified Public Accountant (CPA)
This certification is a four-part, 16-hour exam which requires you to have a bachelor's degree with at least 150 credit hours of coursework before you're qualified to take it. Due to this challenging and extensive process, passing the exam and becoming a CPA allows you to perform certain tasks in careers that others cannot, such as auditing statements or filing reports. A CPA certification1 can help you pursue a career in almost any accounting field but is especially useful if you are interested in a career at a large firm or as a consultant.
Certified Internal Auditor (CIA)
If you are interested in pursuing a career as an auditor, becoming CIA-certified may help you progress in your field. The CIA exam is less expensive and faster than the CPA exam, which could make it more attainable. Many CIA-certified professionals have careers in publicly traded companies or private companies. There are also many federal careers available that look for either CIA or CPA certifications. Auditors are in high demand within accounting, which would allow you to use your CIA to advance your career in any sector.
Certified Information Systems Auditor (CISA)
Cybersecurity is one of the most in-demand fields, and a CISA-certified professional can bridge the gap between cybersecurity and accounting. This certification can apply to any company that is looking for professionals who help to keep their networks secure from a financial standpoint. CISA is a highly respected certification within IT and allows you to pursue a career with almost any company or organization.
Certified Management Accountant (CMA)
The CMA certification is an excellent choice for those who wish to pursue a career within management or as an internal expert within a company. Professionals who only hold a CMA usually pursue careers not with a major accounting firm but with a manufacturing firm or a local business. If you have other certifications, earning the CMA could also give you the opportunity to have an increase in salary.
Certified Government Financial Manager (CGFM)
This certification focuses on the funds that are available within the government and the qualifications for receiving, accounting, and managing them. CGFM-certified professionals focus on internal control and risk management, and the certification shows that you have a higher level of knowledge within these areas of specifications. The Washington D.C. area has a demand for these professionals, especially due to the number of federal jobs or organizations that work with the federal government such as contractors and non-profit organizations. It is a lower-level certification than a CPA or CIA, but it is much faster and can be a great addition as you pursue a career in government accounting.
University of Maryland Global Campus Can Help You Achieve Your Accounting Career
The University of Maryland Global Campus (UMGC) is one of the few colleges and universities worldwide recognized for their accounting programs by the Institute of Internal Auditors. The curriculum builds on traditional CPA Exam courses supplemented by technology, data analytics, and risk management related courses including fraud and forensics accounting. UMGC now offers a unique cyberaccounting master's degree program preparing students and professionals for the next level in their careers.
Reference on this webpage to any third-party entity or product does not constitute or imply endorsement by UMGC nor does it constitute or imply endorsement of UMGC by the third party.
1 CPA requirements vary state by state. Learn more about these professional licensure requirements.