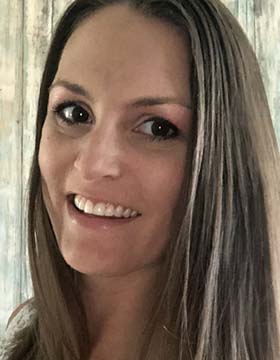 For University of Maryland Global Campus's 75th anniversary, we spoke with alumna Nichole Kennedy Jaramillo about some of her favorite experiences and where she hopes to see the university in years to come. Jaramillo earned her bachelor's degree in psychology from UMGC in 2016. She is the president and CEO of the Kennedy Foundation of Hope, providing families of human trafficking victims with diversified support through recovery, reunification, and healing.
When you were applying to school, what made UMGC standout?
I liked how UMGC was military-friendly, had flexible class times, and self-paced curriculum.
What was your favorite part about studying at UMGC?
I enjoyed the flexibility, access to resources through the library, and the course curriculum I learned.
How has your UMGC degree(s) or certificate(s) helped you today?
Getting my Bachelor of Science in psychology at UMGC laid a strong educational foundation for my master's degree and understanding how to manage people through communication style.
Is there a quote that you feel best represents your time at UMGC or a quote you heard at UMGC that meant something to you?
"Leadership is rooted in leading; you must pave the way for others in order to make an impact."
If you had one word to describe your experience at UMGC, what would it be and why?
Inspiring—your classmates and faculty push you to grow and to be the best possible version of yourself.
What is one piece of advice would you want to share with UMGC students as they pursue their educational goals?
Be honest in your goals and open to new ideas to reach them. Willingness to learn from the experiences of those around you can bring some of the best lessons you take with you through life!
UMGC recently introduced its new mission "Inspire hope, empower dreams, and transform lives ... one student at a time." What does this mean to you?
To me, it means sparking individual talents and skillsets and setting minds on fire with the excitement of learning something valuable.
UMGC is celebrating 75 years of excellence in education. What does that history mean to you? Why is it important?
It is evidence of a strong-rooted education paired with a reputable history. I am proud to belong to a legacy of success.
Where do you hope to see UMGC in the next 75 years?
Building futures for youth new to higher education and providing even more pathways for adults returning as students to meet their goals.