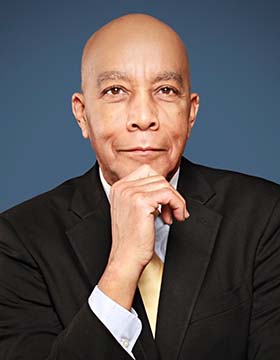 For UMGC's 75th anniversary, we spoke with alumnus Nat Alston about some of his favorite experiences and where he hopes to see the university in years to come. Alston graduated from UMGC with a bachelor's degree in 1977. He is the president and founder of The Horizons Group LLC, a human capital consulting firm specializing in human resources strategic planning, talent acquisition, management development training and succession planning. Alston has over 35 years of executive level and mid-level human resources experience in a variety of positions covering industries including financial services, healthcare, hospitality, food service, higher education, local and state government. Additionally, he served as the 2009 - 2011 UMGC alumni advisory board president.
When you were applying to school, what made UMGC standout?
The opportunity to take classes off campus. I attended classes at Andrews Air Force Base.
What was your favorite part about studying at UMGC?
Studying with adults and having an education tailored to working adults.
How has your UMGC degree(s) or certificate(s) helped you today?
It helped me back then (1977) to get a better position in my career field.
What one piece of advice would you want to share with UMGC students as they pursue their educational goals?
"Keep pounding!"
UMGC recently introduced its new mission "Inspire hope, empower dreams, and transform lives . . . one student at a time." What does this mean to you?
It means UMGC will be there for present-day students to help them reach their hopes and career dreams.
UMGC is celebrating 75 years of excellence in education. What does that history mean to you? Why is it important?
The legacy is outstanding and has shown its continuous importance.
Where do you hope to see UMGC in the next 75 years?
I see UMGC being a dominant force in the virtual education arena.