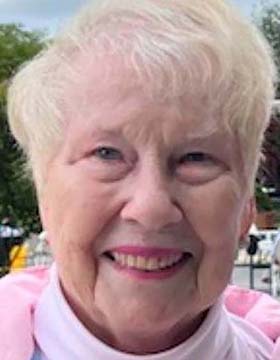 For UMGC's 75th anniversary, we spoke with alumna Janice Reilly about some of her favorite experiences and where she hopes to see the university in years to come.
When you were applying to school, what made UMGC standout (why did you select UMGC)?
It was convenient, and I could afford it. Also, the people who interviewed me were very friendly and reassuring that I would do fine even though I had been out of college for 25 years.
What was your favorite part about studying at UMGC?
I was so ready for new learning that I really enjoyed interacting with interesting classmates and professors.
How has your UMGC degree(s) or certificate(s) helped you today?
My master's degree made all the difference in obtaining a higher-level position in the consulting world. Also, I was able to volunteer in various organizations at a more substantial level.
Is there a quote that you feel best represents your time at UMGC or a quote you heard at UMGC that meant something to you?
"Learning Never Stops" and "Change Is Constant".
If you had one word to describe your experience at UMGC, what would it be and why?
Spectacular! My UMGC education gave me the confidence to pursue the position of a change management consultant. I gained a better understanding of the role organizational culture plays and how it differs from one organization to another. I had a better understanding of the difference between a management problem and a training problem and how to analyze and make recommendations to solve the problem. How to better handle communications and interpersonal issues, as well as participate in strategic planning when necessary. All of these skills enabled me to be hired as a project manager for several large organizations/companies.
What one piece of advice would you want to share with UMGC students as they pursue their educational goals?
Hang in there, your new education will take you to your next adventure.
UMGC recently introduced its new mission "Inspire hope, empower dreams, and transform lives ... one student at a time." – What does this mean to you?
As a consultant going into an organization that is in the midst of complete change and chaos, I had to influence or inspire those who were feeling so lost, to move forward and learn to transfer all their good skills to a new position. They needed to take their dreams in a new direction and keep moving forward. This personal mission of mine reflects back to the mission of UMGC, which resonates with me and connects me to my time there.
UMGC is celebrating 75 years of excellence in education – what does that history mean to you? Why is it important?
I have been celebrating UMGC for over 30 years, and that has meant a lot to me. It helped me conquer many of my work dreams as well as my volunteer dreams.