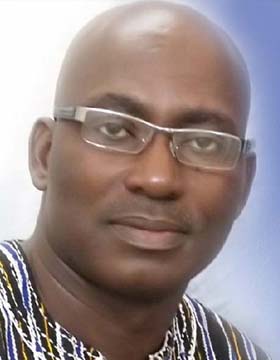 For UMGC's 75th anniversary, we spoke with current student Edwin Williams about some of his favorite experiences and where he hopes to see the university in years to come. Williams is earning a bachelor's degree in cybersecurity management and policy. 
When you were applying to school, what made UMGC standout? Why did you select UMGC?
I selected UMGC because I live in Montgomery County and can enjoy the benefit of being nearby.
What has been your favorite part about studying at UMGC?
My favorite part about studying at UMGC is the interactions that I have with both the professors and my peers, most of whom are veterans and others still serving.
UMGC is celebrating 75 years of excellence in education – what does that history mean to you? Why is it important?
The importance of being a part of UMGC's celebration of 75 years of excellence in education is its contribution to making online, on-site, and hybrid classes and admission very simple with multiple start dates in each semester. The university makes it easy to fit education into one's lifestyle, especially for adult learners with the flexibility of credit transfer options. The university also makes the pace in studying comfortable for older students, credit for military experience, and prior learning as well as learning on the job.
Can you name some UMGC faculty or other students who made a significant impact on your time here at UMGC?
One instructor the stands out from the rest of the UMGC faculty is Professor Tim Wagoner who noticed how I was struggling during his class (HUMN 100 6986) my second year. He was attentive and answered any questions I had, which helped me to succeed.
What was your favorite part about working with a Success Coach and how did it benefit your college experience?
I completed a whole year at UMGC without any knowledge about the Success Coaches, However, I benefited a lot when I started working with them, especially with course selection and registration. They also kept us in check with what needed to be done next.
Is there a quote that you feel best represents your time here at UMGC or a quote you have heard here that meant something to you?
A quote that I heard from the institution when I started is "Earn an undergrad certificate that will set you apart from the crowd." Another quote that best represents my time here at UMGC is "Better late than never." I needed the credentials that would propel me for my next success even at my older age.
What is one piece of advice would you want to share with other UMGC students as they pursue their degree?
Never underestimate the power you have as an individual to create a positive difference in your situation.
Where do you hope to see UMGC in the next 75 years?
University of Maryland Global Campus, by its name, should ideally be represented in all the continents of the world. Currently, the African continent does not have a campus. As the current Executive Vice-Chairman of the UMGC Students Advisory Council, it is my view that a campus in an African country, will go a long way to provide a global representation of the school.