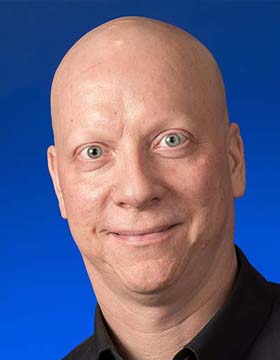 Andrew Cavanaugh is a collegiate professor in writing at University of Maryland Global Campus, first joining the university in 1991. For UMGC's 75th anniversary, we spoke with him about some of his favorite experiences and where he hopes to see the university in years to come. He teaches the course "Writing Across the Curriculum" and helps students improve their writing through analyzing ideas and demonstrating critical thinking.
During your time at UMGC, how have you seen the university evolve and change? What is the most significant change they witnessed at the university?
The most significant changes were the move to eight-week semesters and the move to low-cost digital materials. A general evolution that I have seen is the number of younger students, many of whom are in the 18-22 age bracket.
UMGC is celebrating 75 years of excellence in education – what does that history mean to you? Why is it important?
I think of the many military members who have received an education at UMGC. That is really a rich and significant part of our history. I also know that I was a young teacher in the 1990s whom UMGC hired as an adjunct and trusted. I learned a lot about teaching then, largely due to UMGC's help.
Which of UMGC core values resonates with you the most and why?
"Students First." This resonates with me because it underscores the other core values. In addition, it means we will continue to offer an education to military students and to students who could not otherwise attend college.
What has been your favorite part about working at UMGC?
Innovation is welcomed here.
Can you name some UMGC Faculty/Staff members (or even students/alumni) who impacted your career here at UMGC?
Pamela Monaco, who was our Vice Dean in our department when I started, showed much confidence in me early in my career at UMGC (formerly UMUC). Matt Prineas, who was my first boss, also was a pleasure to work with and helped me advance in my responsibilities at UMGC.
Where do you hope to see UMGC in the next 75 years?
I hope to see UMGC become prominent in how it teaches communication skills to technical fields. In other words, I would like to see it become prominent in how it teaches writing and speaking and other forms of communication skills to cybersecurity students and students majoring in similar fields.