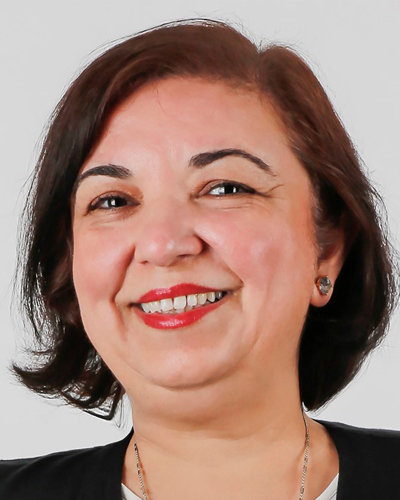 Sevgi Rochford
Assistant Vice President, Operations, Stateside Military Operations
Biography
Sevgi Rochford is responsible for the management and administration of all UMGC operations on military installations throughout the United States.
Rochford began working for UMGC in 1993 as a field representative and adjunct assistant professor at UMGC Europe. Since moving to Maryland in 1997, she has worked as an advisor, degree auditor, and director. She was instrumental in establishing the military and veterans advising teams. She enjoys teaching and loves working with military students who are eager to pursue higher education.
Rochford holds a bachelor's degree in economics from Dokuz Eylul University in Izmir, Turkey, and a master's degree in management from Troy University.