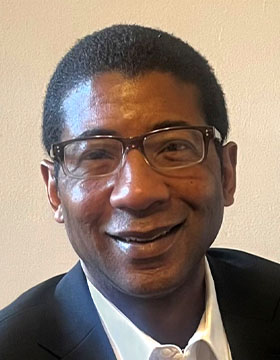 Raymond Tarpley, Jr.
Manager, Growth Initiatives, Stateside Military Operations
Biography
Raymond Tarpley is responsible for executing the marketing initiatives for Stateside Military Operations at UMGC. This includes strategy, messaging, and placement of SMO print, digital, web, and out-of-home marketing materials. He also manages the marketing expansion budget for our locations in San Diego, Honolulu, Killeen (Texas), and Fort Eisenhower (Georgia).
He began working at UMGC as a project manager in the marketing department. In this position, he helped manage print, web, email, and digital projects. In his current position, Raymond holds regular meetings with the UMGC marketing team to discuss strategy, creative, messaging, and placement for SMO's marketing projects, campaigns, and initiatives. He also holds regular meetings with regional directors to keep updated on information from UMGC locations.
Raymond is a U.S. Navy veteran with more than 16 years of project management, marketing, and advertising experience. He holds a bachelor's degree in business management, attended the Dale Carnegie Leadership Training for Managers, earned an MBA from UMGC, and is a member of the National Black MBA Association (D.C. Chapter).