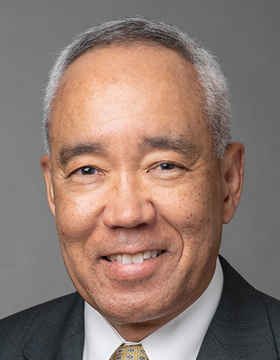 Lloyd "Milo" Miles
Senior Vice President, Global Military Operations
Biography
Major General Lloyd "Milo" Miles (U.S. Army, Ret.) currently serves as senior vice president of global military operations at UMGC. In this role, he oversees the administration and management of the university's operations and partnerships in more than 20 countries and territories in Europe, the Middle East, Africa, and Asia.
Before joining UMGC in January 2015, Miles served in the military for more than 32 years in a distinguished career. He has commanded at every level from captain to major general in assignments that included a peacekeeping mission in the Sinai Desert; a peace enforcement mission in Kosovo; combat operations in Iraq; and the international effort to advise, train, and equip the Iraqi Army.
His principal staff assignments included serving as a senior operations officer; liaison officer to the Egyptian Ministry of Defense in Cairo, Egypt; political-military planner for North Korea, Joint Staff, Pentagon; executive officer to the commander, U.S. Southern Command; and executive officer to the Chief of Staff of the Army.
Miles is the fourth soldier since the Civil War to be promoted to general as an amputee. He is the only amputee general to serve in either Iraq or Afghanistan and the only one to serve multiple combat tours after becoming an amputee.
Miles earned a BS in engineering from the U.S. Military Academy at West Point and an MS in national strategic studies from the U.S. Army War College.