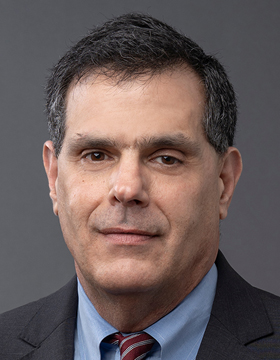 Joseph Sergi
Senior Vice President and Chief Operating Officer
Biography
Joseph Sergi is senior vice president and chief operating officer of University of Maryland Global Campus, a position he has held since March 2021.
Sergi comes to UMGC with almost three decades of experience as a senior operations and finance executive with a proven track record as a change agent and turnaround expert, as well as demonstrated ability for implementing transformative strategies and generating sustainable growth in institutions of higher education.
He served most recently as chief operating officer and chief financial officer of UMassOnline—the online arm of the five campuses of the University of Massachusetts—implementing innovative support services tailored to adult learners, introducing personnel best practices for online learning, and identifying and implementing operational efficiencies to optimize the student experience.
Before that, he served as executive vice president and chief financial officer of Southern New Hampshire University; as vice president of finance and administration for Hesser College, in Manchester, New Hampshire; and as senior director of administration and finance of Massbiologics, an innovative developer and manufacturer of vaccines and other biologic products at the University of Massachusetts Medical School.
In some 20 years of public service, Sergi held both elected and volunteer positions with the Town of Pepperell, Massachusetts, serving as a selectman and member of the Charter Commission, Planning Board, and Land Use Committee.
A U.S. Air Force veteran, Sergi is a graduate of Massachusetts Bay Community College and received its Distinguished Alumni Award in 2018. He holds a BS in management and an MBA in finance from Bentley University in Waltham, Massachusetts.