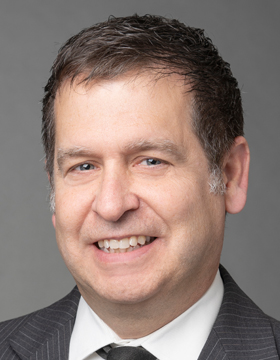 Frank J. Principe, Jr.
Senior Vice President, Government Affairs and Strategic Partnerships
Biography
Frank J. Principe Jr. is senior vice president of Government Affairs and Strategic Partnerships. A key advisor to the president, he is responsible for leading UMGC's state and federal government relations and strategic corporate/industry partnerships, as well as managing the institution's relationships with key stakeholder organizations, including the University System of Maryland. Principe also oversees Institutional Advancement, Alumni Relations, and the university's Arts Program, which includes Maryland's largest public collection of art. Principe's portfolio also includes managing the university's relationship with the Maryland Cybersecurity Council, for which the university provides staffing and other strategic support.
Principe joined UMGC in February 2015, serving most recently as vice president for Government Affairs, overseeing all aspects of state and federal government relations. He came to UMGC with a wealth of experience in public affairs, public policy, government and community relations, and higher education.
Before joining UMGC, Principe served as chief of staff in the Office of the Secretary of the Maryland Department of Transportation, where he represented the governor's and secretary's interests with external stakeholders. Earlier, he served as government affairs director at the Baltimore County Executive Office for seven years and, before that, as executive director for government relations in the Office of the President at Towson University.
Principe began his career more than 25 years ago in the Office of Maryland Senate President Thomas V. "Mike" Miller Jr. There, he rose to serve as special assistant to the president, a position he held for more than five years.
Principe holds a master's degree in political management from George Washington University and a bachelor's degree in English, with honors, from the University of Maryland, College Park.