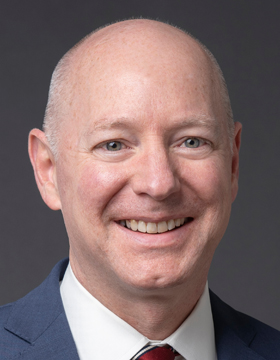 Chris Motz
Vice President, Academic Outreach and Corporate Alliances
Biography
Chris Motz is UMGC's vice president for academic outreach and corporate alliances in Government Affairs and Strategic Partnerships. In that role, he leads the university's outreach to both corporations and community colleges.
Motz joined UMGC in August 2020 as vice president, academic outreach, in Strategic Enrollment Management. In that role, he led the development of academic initiatives and institutional partnerships that offered mutual enhancement and enrollment growth and collaborated with internal and external stakeholders to develop innovative academic pathways that address skills gaps for adult learners.
Before joining UMGC, Motz spent 22 years in leadership roles in higher education, serving as academic dean and later as president of Hagerstown Business College, Kaplan College, and as area president for Kaplan University's Maryland campuses.
Motz holds a BA in religion from Huntington College, an MDiv from Huntington College Graduate School of Christian Ministries, an MA in higher education from Ball State University, and a JD from Concord Law School at Purdue University Global. He is also a graduate of the Institute for Educational Management at Harvard University's Graduate School of Education.