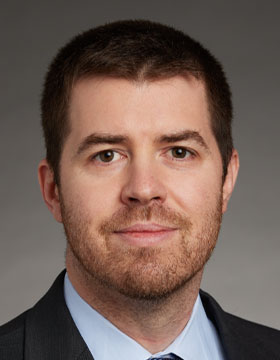 Stephen Boyer
Vice President, Analytics
Biography
Stephen Boyer joined UMGC in 2021 as vice president, analytics. In that role, he is responsible for delivering an enterprise-wide vision of analytics that complements and supports UMGC's mission and vision. To that end, his focus is on developing a high-performing analytics team that prioritizes data democracy, practical business application, and accuracy.
Boyer came to UMGC with a wealth of experience developing data solutions and navigating analytics for data-driven organizations that were experiencing explosive growth. He served most recently as assistant vice president of analytics at Southern New Hampshire University, where he helped mature the institution's analytical and reporting capability, focusing primarily on partnerships with the marketing and admissions departments and helping drive strategic decision making by supporting leaders.
Before entering the higher education field, Boyer worked in the software industry with LogMeIn, first supporting growth marketing efforts and later helping to construct the data architecture to support reporting needs. His approach to using data and building sustainable analytics objects helped steer the company through its initial public offering and expansion into European markets.
Boyer began his career as a high school math teacher and holds a Bachelor of Science in mathematics from Northeastern University.