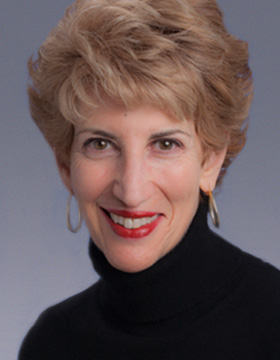 Sharon Wolpoff
Biography
Sharon Wolpoff is a full-time artist whose work has been exhibited extensively, most recently in California at the Monterey Peninsula College in Monterey and at the Natsoulas Gallery in Davis. She is known for her vibrant, light-filled oil paintings of everyday scenes as well as her other forms of art: beadwork, etchings, and monoprints.
The DC Commission on the Arts and Humanities has acquired three of her Desert series paintings for its Art Bank, in addition to The Fourth of July, which became part of the Wilson Building Collection in 2006.
Wolpoff took her first art lessons at age five and began painting in oil by age 12. She is a graduate of American University, where she received a BA in Fine Arts and an MFA in Painting, as well as a JD from AU's Washington College of Law. She spent her junior year abroad, studying painting and printmaking at the Tyler School of Art in Rome.
In 1988, Wolpoff began exhibiting her work regularly, in solo as well as group shows. Soon, a steady stream of solo shows began to unfold, including exhibits at American University's Watkins Gallery; the Jacqueline C. Hudgens Center for the Arts in Atlanta, Georgia; Waterworks Visual Arts Center in Salisbury, North Carolina; and Northwood University in Midland, Michigan.
Among her many honors are three Maryland State Arts Council Individual Artist Awards (1997, 1998, and 1999), an Arts and Humanities Council of Montgomery County Fellowship (1996), and a Kreeger Purchase Prize.
Her studio is located in Kensington, Maryland. Her artwork is represented by Edward Montgomery Fine Art in Carmel, California.