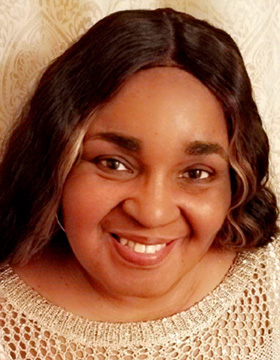 Reneé Caesar
UMGC Stateside Undergraduate Representative
Biography
Reneé's involvement with UMGC began many years ago with taking one class while she worked in Washington, D.C. She did not know that after attending that one class, she would be returning to UMGC years later.
Reneé was born and raised in the Tidewater, Virginia, area. Upon graduation from high school, she attended college at Morgan State University (MSU) in Baltimore, Maryland. Her experience at MSU was invaluable and enjoyable. However, because of illness, she had to return home before she completed her degree.
Life happened, and the years passed quickly. Reneé got married, had four wonderful children, and started her career in law enforcement. For several years after her father passed, she was also a caregiver for her mother until her passing. Soon afterward, an opportunity was offered to return to Washington, D.C., to continue her career in federal law enforcement. Reneé's career has spanned more than thirty years and has been very rewarding.
As the years accumulated, Reneé worried it was too late for her to complete her degree. As she watched all four of her children obtain their degrees, she made herself promise to fulfill her own dream and return to school as well. Excited to return, Reneé has enjoyed learning and meeting the tasking educational goals!
Reneé is thrilled to be selected for the Student Advisory Council at UMGC. "It is an honor to be in a position to help others, share my experiences and knowledge, and help build a cohesive relationship within academia," shares Reneé.