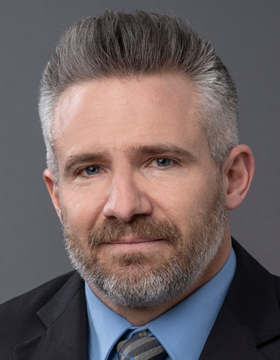 Nicholas Eremita
Chief of Staff and Senior Vice President, Strategy
Biography
Nicholas Eremita joined UMGC as chief of staff and senior vice president of strategy in March 2021.
A seasoned leader with extensive experience in analytics-based corporate planning and the transformation and modernization of growing organizations, he served most recently as vice president for enterprise planning and strategic enablement at Southern New Hampshire University, where he drove strategy development, business process transformation, and program management across the institution.
Earlier, he served as deputy director of strategy and concepts—and before that as branch chief of global force management—for the U.S. Department of Defense and Joint Staff, where he advised and worked closely with Gen. James N. Mattis, Gen. John Allen, and Lt. Gen. H. R. McMaster, leading, formulating, and advancing the long-term strategic concepts for the U.S. Army that will drive, streamline, and optimize future capabilities for the next generation.
As a program manager at Booz Allen Hamilton, he advised the Defense Department on enterprise architecture and systems engineering challenges, testing proofs of concept and driving analytics-based decision models.
A U.S. Army veteran, Eremita holds a BS in mechanical engineering from the U.S. Military Academy at West Point and an MS in resource strategy from the Eisenhower School of National Security and Resource Strategy in Washington, D.C.