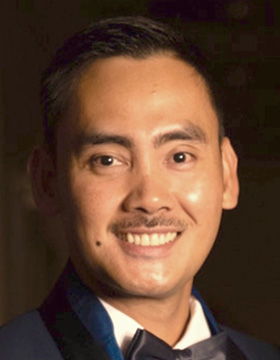 Marco Avecilla
Ex-Officio Alumni Representative
Biography
Marco Avecilla was born in the Philippines and moved to Sacramento, California with his family in 2002. He enlisted in the U.S. Air Force to pursue higher education and professional development. Avecilla is currently pursuing an accounting degree and plans to obtain a CPA certification after graduation. He is married to his wife Michelle, and together they have four children.
While serving in the U.S. Air Force, he was awarded Senior Non-Commissioned Officer of the Year, Air Force Meritorious Service medals, Air Force Commendation medals, Air Force Achievement medals, and NATO medals. His deployments to Iraq and Afghanistan gave him the perseverance to achieve within his role today.
Military life gave Avecilla the tools to connect with diverse organizations, and he is grateful and excited to extend his experience towards helping fellow UMGC students. He is looking forward to serving the European division.