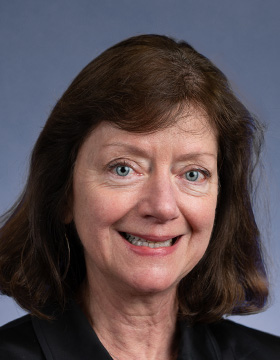 Joan Bevelaqua
Biography
Joan Bevelaqua has been teaching studio art courses at University of Maryland Global Campus since 2000. Working with the administration, she has been a principle in developing the current curriculum and is the author of the online drawing and painting courses.
Bevelaqua has held teaching positions, juried art exhibitions, and directed several galleries. She also has served as president of the Watermark Gallery in Baltimore; director of the Galleries at Savage Mill and the Mill River Gallery at Oella Mill; and member of the Board of Directors for Foundry Street Studios and Gallery in Savage, all in Maryland.
Her work with Eric Key, director of UMGC's Arts Program, inspired the recurring Faculty Art Invitational Exhibition, which showcases work by faculty of UMGC and the Maryland University Consortium institutions.
She paints in her studio at the Howard County Center for the Arts in Ellicott City, Maryland.