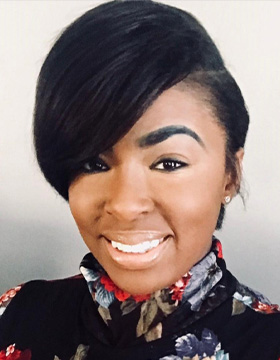 Ebony McArthur
UMGC Global Graduate Representative<br>University System of Maryland (USM) Student Council Member
Biography
Ebony McArthur is the founder and CEO of the McArthur Group, TMG Homes, and the Werking Mom. She was born and raised in the inner city of Baltimore. She utilizes her 15 years of experience in the real estate industry as an investor, landlord, and top-producing realtor to guide other realtors by overseeing agent transactions and training and mentoring new agents. She is currently licensed in Maryland, Virginia, Pennsylvania, and the District of Columbia.
Ebony is always willing to share information on a plethora of subjects, including business and finance. Her business knowledge, professionalism, and expertise have helped many families obtain home ownership. She is best known for her excellent negotiating skills.
Ebony is big on communication and takes pride in listening to her clients' wants and needs to achieve the best experience possible on every transaction. She strives to ensure that the home-buying or -selling process is simple and stress-free. Her business is based on more than 90 percent referrals from satisfied clients, families, and friends.
Ebony is a wife and a mom of four amazing kids, enjoys traveling and roller skating, and loves to learn. She graduated from UMGC with a bachelor's degree in finance and a master's degree in business administration and is currently enrolled in the prerequisite course for the Doctor of Business Administration program.