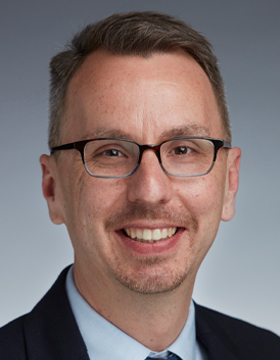 Douglas Harrison
Douglas Harrison is the Vice President and Dean, School of Cybersecurity and Information Technology.
Biography
Douglas Harrison, PhD, is vice president and dean of the School of Cybersecurity and Information Technology at University of Maryland Global Campus. As dean, he is responsible for the vision and delivery of workforce-relevant cyber and IT education through the university's open-access model for adult and military students. He also leads UMGC's strategic initiative to strengthen the security of the online teaching and learning environment and secure the university's intellectual property on the internet.
Harrison consults nationally on matters of academic integrity, authentic teaching and learning, and faculty performance assessment. Prior to joining UMGC, Harrison held administrative and faculty appointments at Trinity Washington University, where he led a transformation of the first-year curriculum in the university's historic women's college; James Madison University, where he oversaw career development initiatives for faculty; and Florida Gulf Coast University, where he was faculty senate president and a member of the Board of Trustees.
His work in higher education has been recognized with the National Education Association's Award for Excellence in the Academy and the John W. Kluge Fellowship at the Library of Congress. Dr. Harrison received a bachelor's degree from the Pierre Laclede Honors College at the University of Missouri-St. Louis, and master's and doctoral degrees from Washington University in St. Louis.