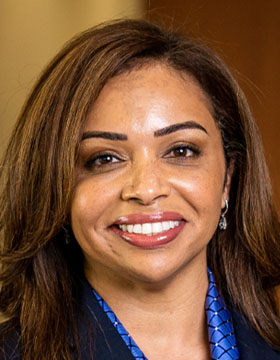 Tiffany Tremont
President and CEO, Silotech Group, Inc.
Biography
Tiffany Tremont is the president and CEO of Silotech Group, Inc. Her experience in the IT industry spans more than two decades and includes roles in both the public and private sectors.
Tremont was awarded the Inaugural Texas Governor's Business Forum for Women Award. She was also recognized as an honoree of the 2019 Veterans in Business Award by the San Antonio Business Journal. In 2015 and 2016, she received the Presidential Lifetime Achievement – Call to Service Award for her volunteerism. Tremont is the former President of the National Association for Female Executives (NAFE), a position she held for four years.
Tremont served in the U.S. Air Force, where she was deployed in Operation Desert Focus. During her deployment, she earned the Air Force Commendation Medal. After leaving the Air Force, Tremont entered the Peace Corps.
Tremont received a bachelor's degree in information systems management and a master's degree in cybersecurity management and policy both from University of Maryland Global Campus. She was also a member of UMGC's Alumni Advisory Board.