Find out how your decisions can impact your online safety and security and your organization's cybersecurity operations.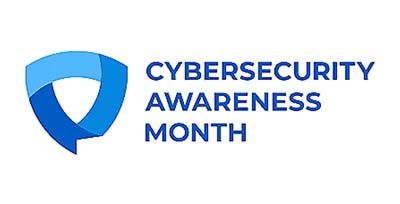 Cybersecurity Awareness Month is a collaborative effort between government and industry to raise awareness about the importance of cybersecurity and to ensure that all Americans have the resources they need to be safer and more secure online. Each October, University of Maryland Global Campus (UMGC) and its Center for Security Studies (CSS) proudly champions and celebrates this essential online safety, awareness, and education initiative.
The October 2022 campaign theme—"See Yourself in Cyber"—casts a lens on our everyday cyber decision-making. For all its inherent complexity, an organization's cybersecurity operation is only as strong as its people. Through Cybersecurity Awareness Month events, UMGC and the CSS provide information and resources to help educate the public and to ensure all individuals and organizations make smart, safe decisions about information security, whether on the job, at home, or at school.
October 2022 Events
Each year, in conjunction with the Cybersecurity and Infrastructure Security Agency (CISA) and the National Cyber Security Alliance (NCSA), UMGC and the CSS support Cybersecurity Awareness Month by hosting informative and engaging speakers and panelists to champion online safety, awareness, and education. 
October 2022 Cybersecurity Awareness Month video presentations are now available. Please see below for descriptions of some of our events.