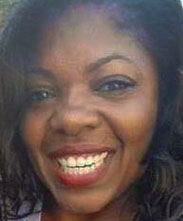 Kimberly Holiday, EdD
Director and Collegiate Associate Professor, Undergraduate Business Administration
Biography
Kimberly Holiday is an educator and advocate for technology-enhanced learning and has a proven track record of bringing exuberant energy and a positive attitude to her classroom. She is passionate about diversity, equity, inclusion, antiracism, and accessibility. Holiday leads students who have traditionally faced disproportionate challenges in learning through experiential techniques and innovative learning activities.
Holiday's research interests include leading and managing organizations, business analytics, and learning design that centers around the complexities of socially constructed identities such as race, class, gender, disability, ethnicity, nationality, sexuality, religion and age (as well as the ways in which they intersect with one another).
Holiday holds an EdD from Drexel University, an MBA from the University of Baltimore, and an MIS from George Washington University. She completed her undergraduate studies at Cedar Crest College in Allentown, PA.