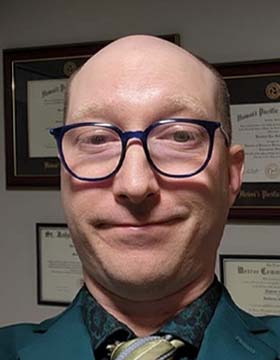 Dr. Brandon Schweitzer, ACUE
Associate Professor of Accounting
Biography
Dr. Brandon Schweitzer is associate professor of accounting at UMGC with a focus on undergraduate principles of accounting, cost accounting, and accounting information systems courses.
An energetic individual with several years of experience in accounting and management, Schweitzer earned recognition for excellence in teaching from the Association of College and University Educators. He currently serves as the vice president of academic outreach for the Nation's Capital IMA Chapter 0044 as well as the Potomac and Chesapeake IMA Council Delegate to IMA Global Roundtable Committee. He also serves as an IMA Campus Influencer, seeking to expand connections with students and faculty at area college and university campuses.
Schweitzer holds a Doctor of Philosophy in management-accounting from Walden University in Minneapolis, Minnesota. He earned both his Master of Business Administration and his Bachelor of Science in international business administration from Hawaii Pacific University in Honolulu, Hawaii.