So, you're going back to school, this time as an adult. You're certainly not alone. In 2020, approximately 2.9 million students 25 years old and older attended a degree-granting post-secondary institution in the U.S.1
Returning to school can be rather daunting, especially for those who've never attended college or have been away for a while. There's a lot to consider before you start classes, including knowing just what items you'll need to ensure success in your studies.
At UMGC, we're here to make sure you have all you need to excel in your academic endeavors. Here are a few things to consider to help make sure you're equipped for success.
Books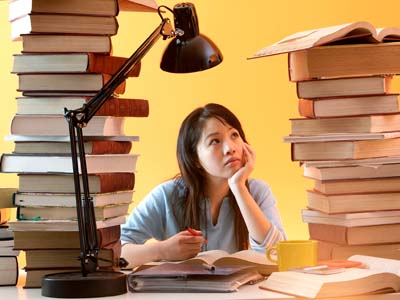 Textbooks and other course materials are an essential part of virtually every college-level course. For many students, the cost of books is a substantial burden on top of an already expensive program. According to the Education Data Initiative, the median average cost of a new hard-copy college textbook is $117.00. The average full-time, in-state undergraduate student at a four-year public university pays $1,226 for books and materials each academic year. Twenty-five percent of students reported they worked extra hours to pay for their course materials, and 11 percent say they've skipped meals to afford them.2
The good news for UMGC students is that, for nearly every course we offer, your cost for books will be exactly zero! That's because we've replaced bulky, expensive textbooks with no-cost digital resources. And you won't need to go looking for them, either; you'll simply access your course materials from within the online classroom. The materials are specifically tailored to the course, easy to download, and continually updated with the latest industry information.
That is one item you can check off your list!
Computer Equipment
If you're reading this blog, you probably already have access to a computer with an Internet connection. You'll want to make sure your system fits the general technical requirements for using Learning Experience Online (LEO), the UMGC online classroom. Basic system requirements include
A compatible web browser. The most recent release of LEO (July 2020) requires a browser that allows cookies, JavaScript, and pop-ups. LEO supports Chrome (82 or later), Safari (13 or later), and Chromium-based Edge (82 or later). Firefox is no longer a supported browser.
A high-speed Internet connection. Students are responsible for their own Internet access, and a high-speed connection is recommended.
An e-mail account. All UMGC students must have an active e-mail account where they can receive messages from the university. You may use your UMGC e-mail address, or you can use your personal e-mail account.
Speakers or headphones. You'll need to hear audio from your computer to participate fully in the online classroom.
Virus protection software. This is required and should be updated regularly.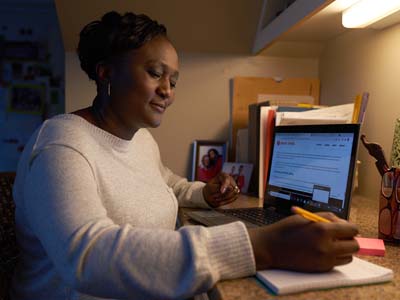 Beyond these basic requirements, many IT and cybersecurity programs require a computer with the following:
Microphone and speakers or headset with microphone or equivalent device(s)
5 GB (gigabytes) of free hard drive space
4 GB RAM or higher
A high-speed Internet connection
Computer processor running at speeds of at least 1 GHz
Windows 8.1 or Mac OS X 10.6 or higher for an operating system (Linux operating systems can also be used but require more technical knowledge from the user.)
Note: The higher the processor speed of your computer (e.g., 2.4–3.4 GHz), the larger the amount of available memory (e.g., 4–12 GB), and the larger the amount of available hard drive space (e.g., 5–20 GB), the better your computer will perform and the smoother your experience will be.
Software/Apps
It's hard to imagine doing much of any kind of coursework without an office suite. These usually include a document writing app (e.g., Word, Google Docs, etc.), a spreadsheet program (e.g., Sheets, Excel), a calendar, presentation software, a chat interface, and an e-mail service, among other apps. Office suites are fairly ubiquitous and typically come bundled with new laptops. (Tablets do not usually come with an office suite, however, so you'll have to buy one.)
You may also want to have a video conferencing app, such as Zoom or Teams, to communicate and collaborate with teachers, tutors, classmates, and others.
In addition, depending upon the classes you're taking, you may be required to obtain some course-specific software. These could include anything from IT training courseware (e.g., CompTIA Network+) to digital design programs (e.g., Adobe PhotoShop). Such requirements will be listed in your course syllabus.
Other Items
For any course you take, the syllabus is one of the most important arrows to have in your quiver and can play a vital role in your success. These are available for each course through UMGC's online Schedule of Classes. The syllabus provides the information you'll need to navigate the course, including faculty contact information, a detailed course description, grading information, how class discussions work, project descriptions, and UMGC's academic policies and guidelines. Perhaps most important is the class and assignment schedule, which outlines each topic within the course in terms of required readings, key concepts, and assessments.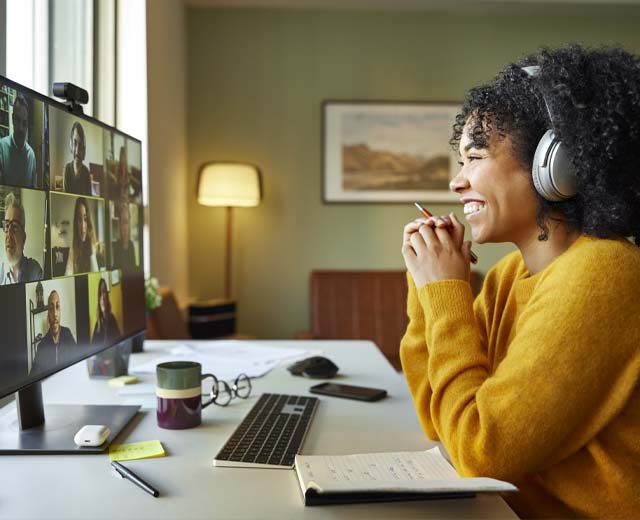 For purposes of video collaboration, you may also want to have a good web camera. Most newer laptops come with an internal web cam, but you can also purchase a standalone cam. And since you'll be spending a good deal of time studying, a quiet, comfortable workspace—with a comfy chair—will be essential.
Being properly equipped for the program in which you've enrolled is key to getting the most out of your academic experience. If you're unsure of exactly what you currently have or what you need to get, your UMGC success coach is here to help you through the process. Contact us at studentsfirst@umgc.com.
1 Source: "Characteristics of Postsecondary Students," U.S. Department of Education, National Center for Education Statistics, May 2022
2 Source: "Average Cost of College Textbooks," EducationData.org, July 15, 2022
Reference on this webpage to any third-party entity or product does not constitute or imply endorsement by UMGC nor does it constitute or imply endorsement of UMGC by the third party.