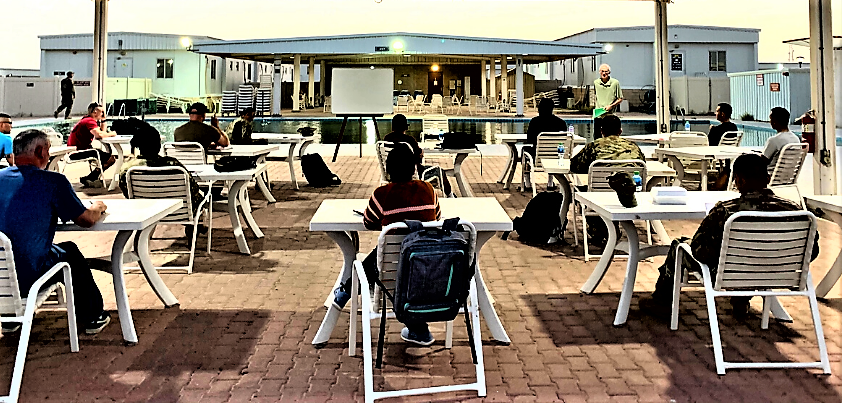 At Ali Al Salem Air Base, Kuwait, University of Maryland Global Campus Professor Gordon Leitch, PhD, is teaching Math 103 to his students poolside because their regular classroom is not big enough to practice "social distancing." Unfortunately, the students can't enjoy a post-class swim because the pool is closed due to the coronavirus.
For coronavirus-related information for UMGC stateside students, faculty, and staff view UMGC news HERE.
For updates on overseas divisions, visit UMGC Asia or UMGC Europe.