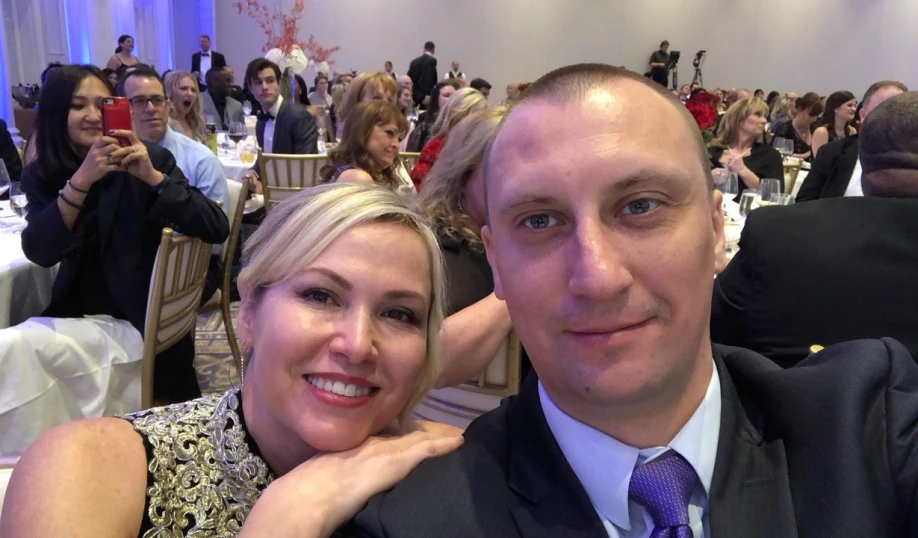 A Window of Opportunity Opens
Volha Butkouskaya and Igor Titovets bonded over their shared roots in Belarus.  
Volha, fluent in Russian and English, worked mostly as an interpreter to support her two children. She had been married before. Once she and Igor dated for some time, they began to talk about getting married. They kept the long-distance relationship alive through letters after Igor enlisted in the Army and went through basic training, was sent to Fort Campbell to join the 101st Airborne and then was deployed to Afghanistan.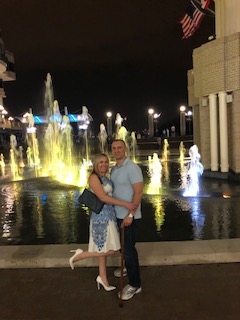 "I got a phone call one night while I was working my shift as an interpreter," she said. "I was told he had been injured, but I couldn't get any more information. I had no family here in America and neither did he, so I had no one to lean on."
Igor had fallen down a mountain, breaking his spine and sustaining several other injuries, including post-traumatic stress disorder (PTSD), traumatic brain injury and multiple fractures.
"The list just goes on," Volha said.
Igor underwent emergency surgery in Afghanistan and was flown to Walter Reed National Military Medical Center in Bethesda, Maryland—three hours away from where Volha lived. At the time, she was working full time, enrolled in school full time and raising her children. She had to decide what to do.   
"On top of everything, he was insisting that I leave him," she said. "He was not just asking but made all the effort he could to make me leave. I had to make the choice to stay with him and the uncertainty of his recovery or go back to my life before him.
"I chose to stay with him, and it wasn't easy," she added. "You realize when you choose a person, it should be chosen unconditionally."
There was little prospect that Igor would walk again, and they had to move him from hospital to hospital to get better care. Volha, who was trying to finish her degree in accounting, started working for herself so her schedule was more flexible and she could be with Igor. It took nearly two years after he was injured for the right conditions for a wedding.
"We got married in April of 2012 on his birthday," she said. "That was the one thing he wanted, to get married on his birthday. That was the only present he wanted. To make it even more interesting, we got married on Friday the 13th.
"We decided if we were going to try to beat the odds, we were going to beat all of the odds," she said.
And Igor did.
The prognosis was that Igor would need to use a wheelchair. At best he might be able to stand up a little bit. However, with a lot of hard work, he was able to walk about a quarter mile without braces.
The couple followed the development of every new technology, hoping there would be something for him.
"He qualified as the first spinal cord injury person to receive IDEO braces," she said. "That improved his life tremendously. After three months training, he puts them on every morning and takes them off at night. Now he is pretty much full functional in walking, and he can actually do a two-mile hike."
Dealing with the traumatic brain injury has been more difficult, she said.
Volha has an undergraduate degree in economics from Belarus and a second one in accounting from Salisbury University in Maryland. Her dream now is to become a financial adviser. She took classes and read extensively about financial management. After becoming a certified financial coach, she discovered how much she enjoyed helping people achieve their financial goals. But most of her work had to be put on the back burner as she dealt with her husband's injuries and her children.
Igor's mother came to the United States from Belarus to help care for him but was then diagnosed with stage 4 cancer. Volha became her caregiver, too.
Just as her life started to stabilize and she could think about going back to school to become a certified financial planner, an email appeared with information about the Pillars of Strength Scholarship.
"I cannot even pinpoint where it came from," she said.  As for being awarded a scholarship? "God works in mysterious ways," she said.