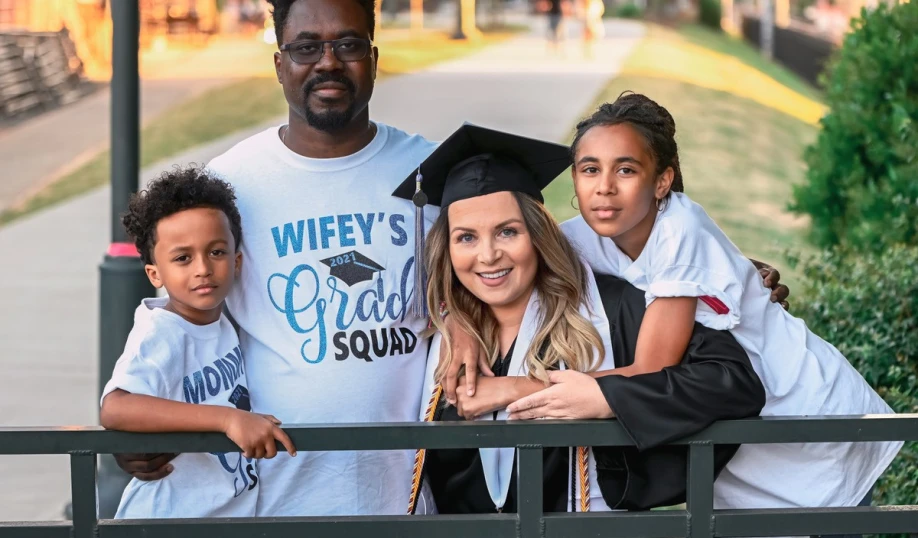 Pursuing Achievement as a Model for her Children and Husband
Larry James had been badly injured in a Hummer accident while stationed at Fort Lewis, near Tacoma, Washington, before being deployed with his unit to the U.S. Army base in Vicenza, Italy. The accident broke his humerus in three places. Because one of the breaks was near a main artery, he could not have surgery and his bones knitted back together in an odd way, leaving one arm shorter than the other.
Larry could have received a medical discharge at that time, but he chose to stay in the Army as a paratrooper while his unit was deployed to Afghanistan in 2008. By the time he returned to Vicenza, he was suffering from post-traumatic stress disorder (PTSD).
That's when he met and began to date an Italian woman, Elisa Zanni.
Then Larry was involved in an automobile accident that left him in a coma for 10 days. No family members from the United States came to help him, so Elisa slept on the floor of the hospital to keep watch over him, the nearest thing to a relative.
Larry wanted to stay in the military after recovering from that accident, but his mental problems became so severe that he was discharged. Then Elisa found out she was pregnant. To make a complex story short, Larry returned to Italy as a civilian to join Elisa and their daughter. Suffering from severe depression, he was in and out of the hospital several times each year, unable to hold stable employment.
The couple married in October 2010 and lived in Italy until Larry's VA disability claim was approved. In 2013, shortly after the birth of their second child, they moved to Washington, DC, and, subsequently, to Charlotte, North Carolina. Larry's struggles were difficult for his wife.
"The biggest challenge has been trying to cope with the emotions that his behaviors would cause me to feel and then educating myself on his conditions and how to help him to the best of my capabilities," Elisa said. "It took a few years of trials and errors before learning how to actively care for him and becoming part of his treatment plan by advocating for him.
"In the fight against the demons of invisible wounds, I started to lose myself and my career, and for a few years I have put myself on pause," she said.
After the arrival of their second son in 2014, two years before Elisa proudly became a U.S. citizen, she started to sink into her own problems.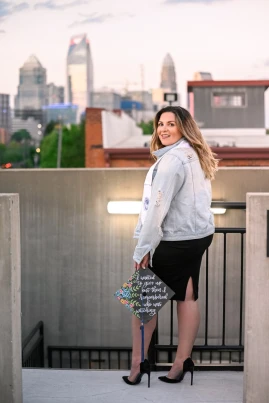 "I was starting to feel depressed, obese and unhealthy," she said. "I quickly realized that I could not neglect my own self, because my kids and husband relied strongly on my help and presence. In order to cater to them, I had to be happy, healthy and functional myself first."
Elisa started working out and changing her diet. With positive results, she began helping others create a regimen. That led her to become a personal trainer certified with the National Academy of Sports Medicine. She took courses at the American Military University and graduated this April with a bachelor's degree in sports management.
"Accomplishing this BS degree was very important for me, not only because of the title, but especially because I wanted to show my kids that it is possible to overcome challenges and succeed even when it seems impossible," she said.
With the Pillars of Strength Scholarship, she is pursuing a master's degree in communications. Her dream is to be associated with an NBA team, working on community outreach, diversity and inclusion. She knows she will mostly have to work from home as she continues to care for Larry.
"When he first was discharged, he tried to go to college for a couple of semesters at UMGC, but because of his struggles with mental health he had to quit," she said. "For this reason, it is very important for him to see me succeed and excel in my educational journey."