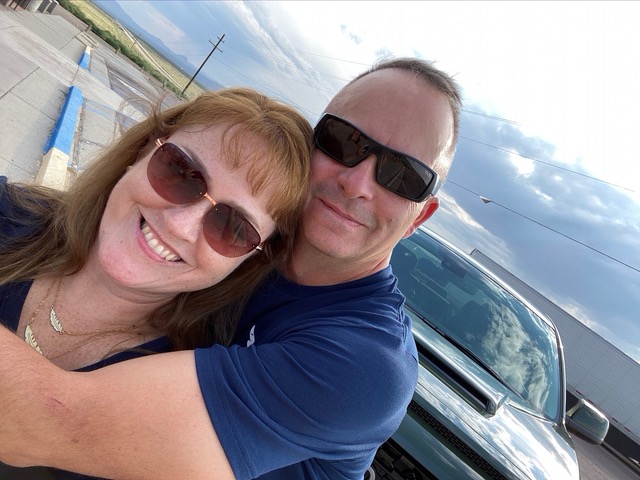 Re-embracing a Passion for Science and Technology
Tim Ozmer's Army National Guard unit in the state of Washington hadn't been deployed overseas for some 30 years. Then the war in Iraq happened. In 2003, Tim headed off for an 18-month deployment, leaving behind his wife, Connie, and their two children, ages 2 and 5.
As the battalion's family readiness group leader, Connie knew what to do when she got the call that Tim had been severely wounded. She had a piece of paper and pen ready to write down everything so she would forget nothing.
"All they told me was that he had hurt his back and had some battery-acid burns, and other injuries minor in comparison, and they were medevacing him to Germany," she recalled. "They asked if I had my passport and to be ready because when you get the call to put you on a plane, you should be ready. A couple of days later, I got a call at 2 a.m. saying I was on a 10 a.m. flight to Germany."
Tim had suffered a severe spinal injury in an IED explosion. His surgery replaced vertebrae and fused part of his spine.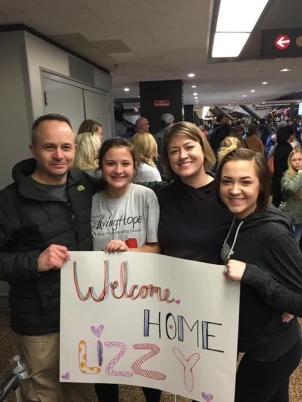 Two and a half weeks later, Tim and Connie flew back to Washington, D.C., on a C-141 transport plane with triple stacks of wounded soldiers on gurneys down the middle of the aircraft. From there, the couple went on to Fort Lewis in Washington where Tim was hospitalized for a few days before he went home in a body brace.
Despite his injuries, Tim wanted more than anything to stay in the military. He chose a risky form of back surgery that would give him more mobility so he could pass physical therapy tests, and he petitioned hard to returned to his unit for the last two months of deployment. He was back in Iraq for deployments in 2007, 2008 and 2009, and then one more last year to Jordan.
He has been on full-time active duty in the National Guard, and he is about to be promoted to a colonel.
"We still deal with pain every day," Connie said. "He truly inspires me so much because he still has so much that he deals with, yet he can function pretty well."
Vertebrae above and below the area where Tim's spine is fused are working hard and are stressed, which is why his pain over the years ebbs and flows, she said. He also struggles daily from a constant ringing in his ears, knee pain and numbness in his legs.
"With so much responsibility, a military caregiver is constantly in 'give' mode," Connie said. "You feel like you lose who you are, and then put yourself down for being so selfish when you start to wonder what you want to do with your life."
She considers it fortunate that she got a bachelor's degree before Tim's injury and the arrival of her children. She chose a tech field even though a professor back then told her women couldn't do IT. Connie eventually moved into higher education. Teaching part time online has given her the flexibility to work while caring for her husband and raising her children.
But now she wants to get back into IT full time. She already has taken some classes to bring her skills up to date.
"Often, I had to get up two hours before everyone else to get my studying done," she said. But it didn't feel like a chore, it felt like respite. It was incredibly hard, but it helped me work on my skills and feel like I am a person other than Mom, wife and caregiver."
Data fascinates her, she said. She wants to learn more. But with her children in college, she had no money to continue her own education. She was "thrilled and my family was thrilled" when she got the call about the Pillars of Strength scholarship. "I'm just so excited to go really deep into data science, so really excited."