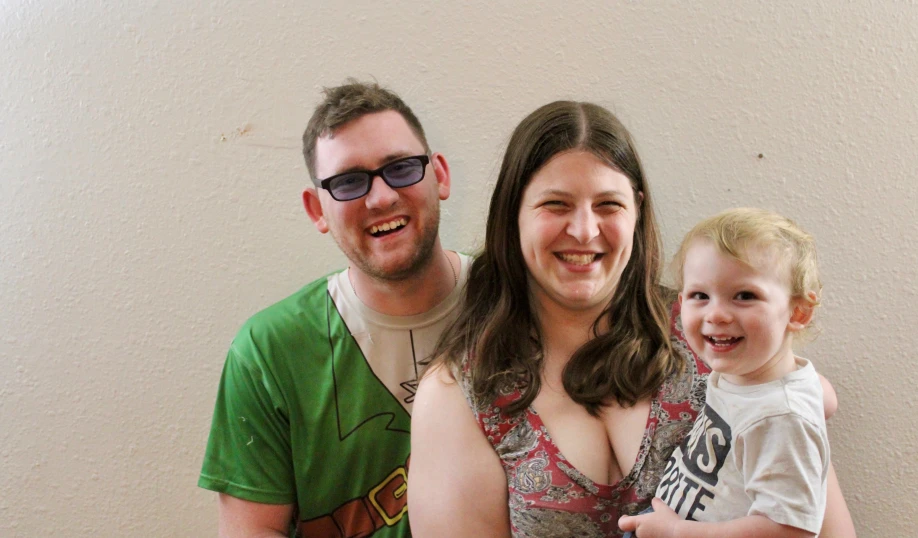 She Already Had the Grit. Now She Has the Opportunity
The story made international headlines: On January 7, 2020, Iran unleashed an attack on the Al Asad Airbase, one of the last U.S. military bases in Iraq. At least a dozen ballistic missiles were launched at the base in retaliation for the U.S. attack that killed Iranian military leader Qasem Soleimani a few days earlier. News reports said no Americans were killed and the damage was not extensive.
That tally didn't tell the story of what happened to Amanda Martin's husband. Darius, a nearly six-year veteran with the Army, had the job of flying drones on air reconnaissance. When the Irani missiles rained down on the base, two exploded just 20 or 30 yards from where he was standing.
When a ballistic missile explodes, Amanda explained, there are two waves of injury. First, the initial concussive force pushes everything out. And then all that air pressure comes flooding back in. Darius's brain registered four different impacts but, when you look at him, he appears uninjured.
"When talking about it with others, they can understand he was 'blown up,' but since there is no visible injury it is difficult to get them to understand the extent of the complications," Amanda said. "It is stressful balancing the roles of wife and caregiver. It is sometimes lonely when talking with others and they say he 'looks fine,' so they question why I am continuing to help him with his recovery."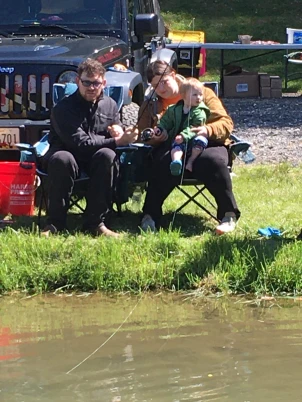 In truth, Amanda said, it's amazing her husband is even alive. The damage to his brain is extensive.
Darius Martin enlisted in the Army in 2014. He and Amanda married two years later, and Darius was deployed to Iraq in October 2019, just two weeks after the birth of the couple's son, Mylo.
Today, Amanda cares for a toddler while constantly helping her husband with day-to-day skills.
At first, she would put a plate of food in front of her husband—and he would forget to eat it. "That was terrifying to me," she said, recalling that her son was only 3 months old at that time.
Since then, Darius's recovery has inched forward. He still can't drive for more than 15 minutes because it makes his head ache. He can work for 15 or 20 minutes but then has to lie down for two hours. Once he did two hours of manual labor and ended up bedridden for days. Darius's daily headaches are so severe he can't get out of bed.
Short-term memory loss is also one of his complications. Amanda must manage all his medical care and be present for his appointments. COVID-19 restrictions have made that more difficult.
On good days Darius is able to put on a good front to socialize. But there is no way he can hold down a full-time job.
The Martins have been stationed at Fort Bragg, and Darius is working through the process of getting a medical discharge. Once that happens, they will be able to move closer to family in Pennsylvania. At the same time, their income will fall drastically when Darius leaves the Army. Amanda will be the family's main support.
To get ahead in her career, Amanda knew she needed an advanced degree. Even before she received the Pillars of Strength Scholarship, she had enrolled in the Master of Environmental Management program at University of Maryland Global Campus (UMGC), aware that she would have a hard time paying for her education.
Amanda already had two associates degrees, one in international politics and the other in business management, as well as a bachelor's degree in chemistry from Morgan State University. While a student, she had worked at the U.S. Army Public Health Center helping to test soil, water and air samples for heavy metals. That experience ignited her passion for safe drinking water.
The Pillars of Strength scholarship lifts a financial burden from Amanda. It also permits her to work through the degree program at her own pace as she juggles family, work and Darius's medical care. Not only will the degree enhance her career, she said, she loves learning. She described the academic work as her "me time" when she relaxes.
When she learned she had the scholarship, she started crying. "It was such a relief and a weight off my shoulders. The financial barrier is not something I'm going to have to struggle through," she said. "Now it's just a matter of taking the classes, which I know I can do."