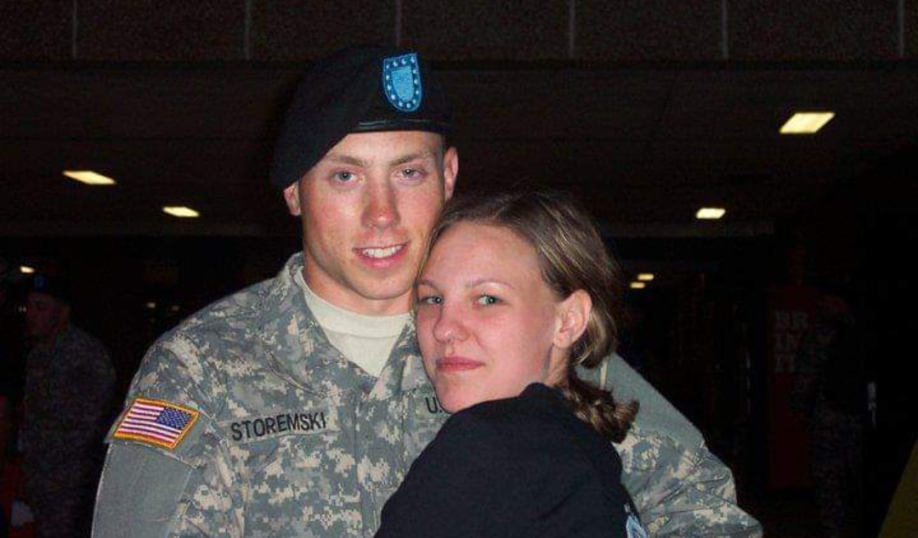 Back to School: Military Wife and Caregiver Makes Up for Lost Time
When Alison Storemski was a newlywed when she set out with her husband, Brian, to Vicenza, Italy, where he was stationed with the Army's 173rd Airborne Brigade. Brian was beginning a three-year tour of duty and the couple didn't want to delay a wedding that long, so they married before the medic's overseas assignment began.
Dramatic and unexpected changes in their lives since then forced Alison to put her studies and career plans on hold. With a Pillars of Strength Scholarship, she will make up for lost time and pursue a degree in digital media and web technologies.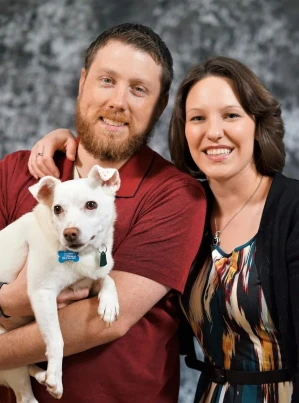 Not long after the Storemski arrived in Italy, Brian's unit was deployed to Afghanistan. The Taliban frequently attacked his base, and he found himself working with many casualties. But it wasn't the Taliban that turned out to be Brian's most serious threat.
During a joint mission with an Afghan Army unit in September 2012, the Afghan soldiers turned on the Americans and opened fire. Two U.S. servicemembers were killed and Brian and two other members of his unit were wounded before the Afghan soldiers were killed. Even with a bullet wound in his ankle, Brian focused on his role as medic, saving one American with life-threatening wounds before the soldiers were Medevaced.
"Later that night, I watched a friend get the news that her husband had been killed in the same incident," Alison said. "That was the day that changed our lives forever and when I began my caretaker journey."

Brian underwent surgery in Afghanistan before being flown to Germany and then to Virginia to the Army hospital at Fort Belvoir outside Washington, D.C. Alison rushed to join him.
"I was able to bring just two bags. I packed one with my stuff and one with his. I found a dog sitter for our dog and off I went," Alison recalled. "I had to go live in the barracks, conforming to Army standards and lingo. We didn't even have a car, so I had to push my husband around the base in a wheelchair. 
"I had to adapt and overcome many obstacles," she added.
Although surgeons were able to fuse Brian's ankle and save it from amputation, the surgery left the ankle rigid. Still, Brian can walk, although with some pain, if he uses a prosthetic brace—new technology known an IDEO.
The ankle injury was a lot to deal with, but the challenges weren't over. While closing out that year by watching the televised ball drop in Times Square on New Year's Eve, Alison noticed a large lump on the back of Brian's neck. The diagnosis was Hodgkin's lymphoma. His cancer care, including radiation and chemotherapy, forced a year-long delay in the treatment of his ankle. He has now been cancer free for five years, but he suffers from post-traumatic stress disorder and has debilitating panic attacks that have required extensive counseling for both of them.
When the couple moved to Italy as newlyweds, Alison put her education on hold as she adapted to be a military wife. School remained out of the question as she stepped forward as Brian's caregiver. Now, however, Alison thinks she is in a position to continue her education. Brian is cancer free, can walk thanks to the IDEO and has a good job digitizing information for the Smithsonian Institution and the Library of Congress.

She already has completed certificate programs in digital marketing, and she works on social media campaigns. Her plans for a degree in digital media and web technologies will continue that momentum.
"I feel like my mind is in a good place for school," she said, "and I'm ready to push through."