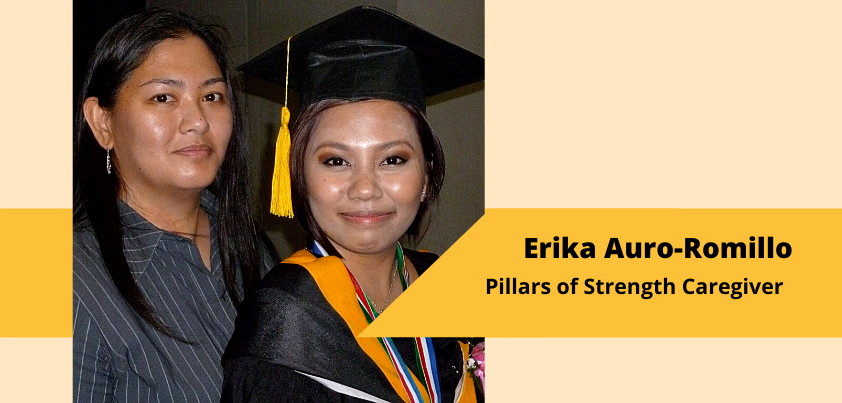 Erika Auro-Romillo was working as a radiologic technologist in Manila in 2009 when she met her future wife, Natalie, a former Army combat medic and health care specialist who had grown up in Virginia Beach, Virginia, and was visiting relatives in the Philippines at the time.   
"When she [Natalie} told me her circumstances, I knew I had to take care of her. It was a learning curve for me to navigate the Veterans Administration health care system," Auro-Romillo said. 
As she explained it, her life partner was injured when deployed in Kosovo in 2001 while driving an ambulance tank. The locking pin that secured the vehicle's hatch came off and the hatch fell on her head. Her Kevlar helmet saved her life. 
But two years later, when deployed in Iraq, the physical demands of her job aggravated her injuries. Surgery to stave off neck paralysis had left her with a scar, unable to move her neck, and with intense back pain. Her condition unimproved, she was discharged in 2005. 
The couple moved to the United States in 2014 when it became legal for them to marry here, settled in the Chesapeake, Virginia, area, and went about the business of establishing and managing a workable life routine. Until, complications from subsequent lower back surgery left Auro-Romillo's partner unable to feel her legs and feet—increasing the level of daily care she requires. 
So Auro-Romillo balances her increased caregiving duties with her job as a senior health physics technician with Electric Motor and Contracting. The company repairs radiologically contaminated motors from nuclear power plants throughout the United States and Canada.  She oversees the program, licensed by the Virginia Department of Health, to ensure the company's safe use, handling and storage of radioactive materials. 
"I was lucky to get that job," she said, noting that most employers had not been able to look past her education and medical credentials from the Philippines.
"My job can be challenging, but it lacks advancement opportunities. I am hoping that when I finish my master's degree in business at UMGC, I will get to where I want to be."  
In other words, she said, that would mean no more night work, a regular eight-hour workday, and the ability to work from home so that she can be the best helpmate possible to her partner. 
"When I got the call, I was practically speechless," said Auro-Romillo, describing the moment she learned she had received a Pillars of Strength scholarship. 
"It was overwhelming. I feel blessed. As the breadwinner for the family, I need to work full time, so an online degree will make everything work."