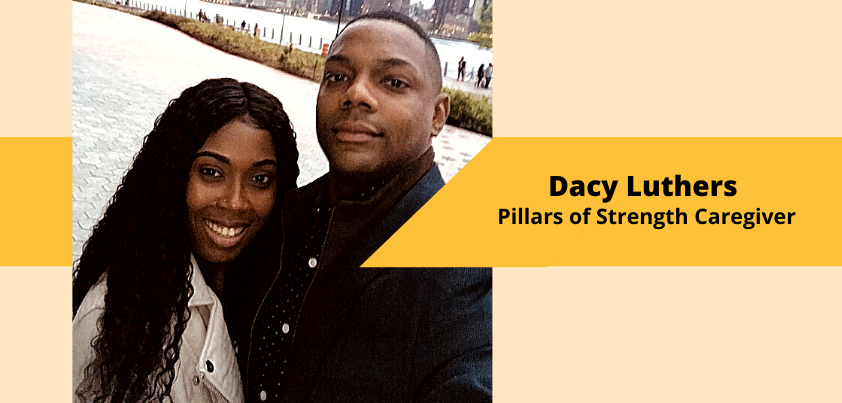 Dacy Luthers' Marine Corps husband, Jermaine, was doing fine when he left on assignment to Djibouti and while aboard ship in the Persian Gulf as part of the signal corps.
"During the deployment, he told me it was the best he ever felt," she said. "He was in great shape."
That is why she felt blindsided when he returned home in February 2018. Something about him just did not seem right. By March, his health had taken a severe turn marked by frequent nosebleeds and vomiting.
At first, the nurse at Camp Pendleton in California dismissed the symptoms as a reaction to fatigue from his assignment and sent him back to work. But the situation quickly changed as his condition worsened—and Luthers answered the phone at work to learn her husband had renal failure. He was in the operating room.
"When I got the call, I collapsed in the office," she said. "I could not make sense of everything that was taking place, and I rushed to the hospital immediately."
The doctors found that even when on deployment, his kidneys had been functioning at only 5% capacity. "They couldn't believe it," she said. "They didn't know how he made it through the deployment." She said they told her that he should not even be alive.
Luthers' husband was rushed across the country to Walter Reed National Military Medical Center in Bethesda, Maryland, for a kidney transplant in November 2019. At first, it was successful. But during a routine biopsy this January, the transplanted kidney was damaged, causing it to fail. He was back on dialysis and the search for a new donor began.
A match came in April, and he underwent another transplant, this time amid the coronavirus pandemic. Now, Luthers lives in a small apartment in the wounded warrior barracks at Walter Reed.
Before her husband took ill, Luthers was working full time and was one course away from finishing her associate degree.  "I had to quit my job and quit school," she said. "He required constant care. There was no room for anything else."
But Luthers said she always knew she had to finish her education. She saw a flyer for University of Maryland Global Campus and signed up to take the final course needed to earn her associate degree in communication.
She plans to use her Pillars of Strength scholarship award to complete a bachelor's degree—and then launch right into a master's program that would prepare her to be a maternity-ward nurse.
"Going through the entire process with my husband, I realized the importance of having someone in the health profession who would be an advocate for you," she said. "I want to be there to help women when they can't talk for themselves."
While her husband now is totally disabled, she said the new kidney is working well.
"I thank God for the many blessings He has shown us. Though our lives have changed forever, we are optimistic about this new chapter we are about to embark on."