MEDIA GUIDE TO UMUC EXPERTS / CYBERSECURITY
Collegiate Professor, Cybersecurity and Computer Forensics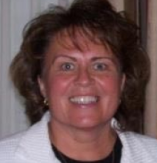 Areas of Expertise
Current threatscape, steganography, computer forensics and penetration testing
Background
Hansen has focused the past 11 of her more than 16 years' experience in information technology on the discipline of cybersecurity. She has served as an associate dean, taught on-site and online courses, and worked extensively in instructional design, curriculum revision and development, and documentation to earn accreditation and the distinction as a Center of Academic Excellence by the NSA for both undergraduate and graduate level degree programs in cybersecurity.
She has conducted risk analyses, penetration and vulnerability testing as well as comprehensive security assessments for small- and medium-size companies, and provided recommendations for risk management and improved security practices and procedures.
Hansen's research on steganography, concealing a file, message, image or video within another file, message, image or video, led to the development of a "stego" tool that runs in real-time in parallel with an Internet browser to identify possible occurrences of hidden text.
LinkedIn: Michelle Hansen
Media Contact
Alex Kasten, 301-335-9435
alex.kasten@umgc.edu