Authors of UMGC's Global Media Center
Mary Dempsey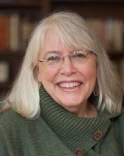 Mary A. Dempsey is a D.C.-based writer and editor who began her career as a wire service reporter. She has worked as an editor at newspapers and magazines in the United States and Latin America. Her book-editing credits include Mine Eyes Have Seen, a visual journey through the Civil Rights Movement featuring photos by Bob Adelman, and Remembering Jack, with Kennedy family photos by Jacques Lowe.
Alex Kasten

Alex Kasten is a multi-dimensional communications strategist and writer with extensive experience leading media relations, content marketing, digital storytelling, and branded collateral initiatives for clients in the higher education, non-profit, health and technology sectors. For over 25 years, he has written extensively on cybersecurity, interactive media and business education. He holds a master's in communication from The Johns Hopkins University.
Gilbert  Klein

Gil Klein is an Arlington, Virginia-based freelance writer and Director of Journalism for American University's Washington Semester Program. For 22 years, he was a national correspondent for the Media General News Service in Washington, D.C., writing national news for 23 newspapers owned by the Media General Corporation. He was the 1994 president of the National Press Club and wrote its centennial history: "Reliable Sources: 100 Years at the National Press Club."
Menachem Wecker

Menachem Wecker is a freelance journalist based in Washington, D.C. He holds a master's in art history from George Washington University, and he is a co-author of the 2014 book "Consider No Evil: Two Faith Traditions and the Problem of Academic Freedom in Religious Higher Education" (Cascade Books). He was formerly the education reporter at U.S. News & World Report.