TELUS International U.S. Employees and Their Families Can Access UMGC's Undergraduate, Graduate and Certificate Programs at a Discounted Tuition Rate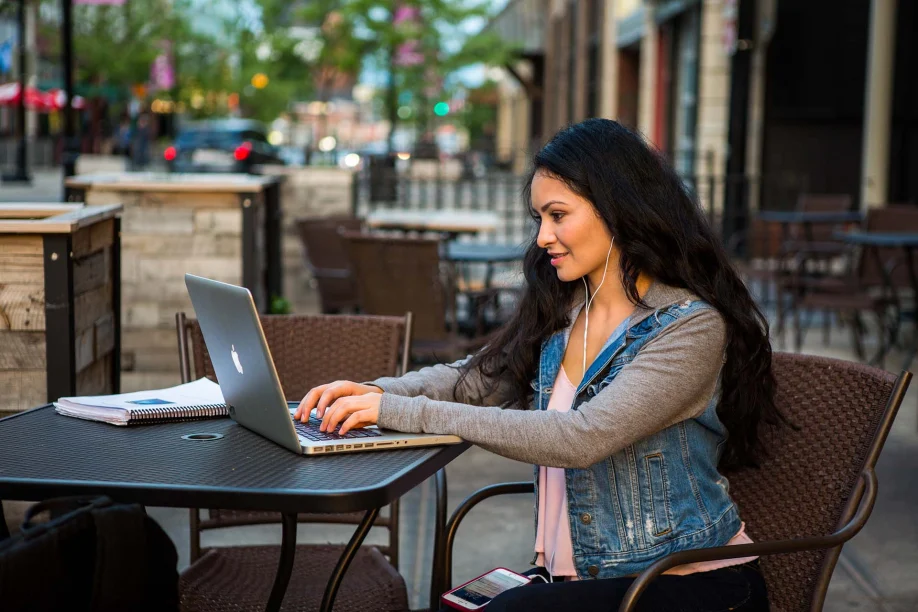 Adelphi, Md. (August 25 , 2022)—University of Maryland Global Campus (UMGC), a leader in providing innovative and quality academic programs online, and TELUS International, a leading digital customer experience (CX) innovator that designs, builds and delivers next-generation solutions for global and disruptive brands, including AI and content moderation, today announced a partnership that will enable TELUS International U.S. employees and their family members to enroll in UMGC's undergraduate and graduate degree and certificate programs at discounted tuition rates with no application fees.

TELUS International U.S. team members have access to UMGC's more than 125 undergraduate and graduate degree programs, including business and management, cybersecurity, human resources, information technology, data analytics and public safety–all are available entirely online. UMGC also offers cost savings through its use of digital resources, which have replaced costly publisher textbooks in most courses. TELUS International U.S. team members and their families enrolling in UMGC's undergraduate degree programs may be eligible to transfer credits from other institutions and/or earn credits for prior learning.
"We are honored to form this alliance with TELUS International that will increase higher education options and accessibility for its U.S.-based employees and their family members," said Blakely Pomietto, senior vice president and chief academic officer at UMGC. "This new relationship is an engine through which TELUS International team members can upskill faster and more efficiently. Earning a degree can be a significant competitive advantage in the current, rapidly changing and technologically advanced environment."
"We are excited to partner with UMGC to further expand our vast selection of virtual and in-person learning and development options and opportunities to support our team members' professional and personal aspirations and advance their careers at TELUS International," said Albert Galarza, Global Vice President, Human Resources, TELUS International. "Since our inception, learning and development has been a top priority across our company, and we want to ensure that high tuition costs aren't ever the deciding factor on whether our team or their family members can access post-secondary education. We believe this partnership will help us further develop and foster the highly engaged and knowledgeable team we need to execute our growth strategy and by extending this opportunity to our team members' families, we see this as a way for us to create a virtuous circle between education and the sustainable health and development of the communities where we operate."
"I'm proud to have earned my master's degree in Human Resources Management from UMGC," said Noreen Sendelbach, senior director of Human Resources at TELUS International. "The mix of both online and in-person classes were perfect for my learning style, and awarded me the flexibility to work full-time while earning my degree. My time at UMGC also helped me advance my career – the course work was relevant to my job, and I was able to learn new skills during my time there. I'm so grateful for my experience at UMGC. This partnership is an exciting opportunity for current and future TELUS International team members and their families to further their careers at a lower cost."
About University of Maryland Global Campus
Celebrating its 75th anniversary in 2022, University of Maryland Global Campus is a world leader in innovative educational models, with award-winning online programs in disciplines including biotechnology, cybersecurity, data analytics, and information technology that are in high demand in today's increasingly technical, global workplace.
With an enrollment of some 90,000 students, UMGC offers open access with a global footprint and a specific mission—to meet the learning needs of students whose responsibilities may include jobs, family, and military service. The university offers both undergraduate and graduate degree and certificate programs, including doctoral programs.
In 1949, UMGC became the first institution to send faculty overseas to teach active-duty military personnel at installations in Europe. The university expanded overseas operations to Asia in 1956 and to the Middle East in 2005. UMGC faculty have taught in the war zones of Vietnam, Kosovo, Kuwait, Afghanistan, and Iraq.
UMGC now offers classes to military service personnel and their families at more than 180 locations in more than 20 countries. Today, more than half of the university's students are active-duty military personnel and their families, members of the National Guard, and veterans.