New Agreement Continues UMGC's Uninterrupted Service to Armed Forces Personnel in Asia Beginning in 1956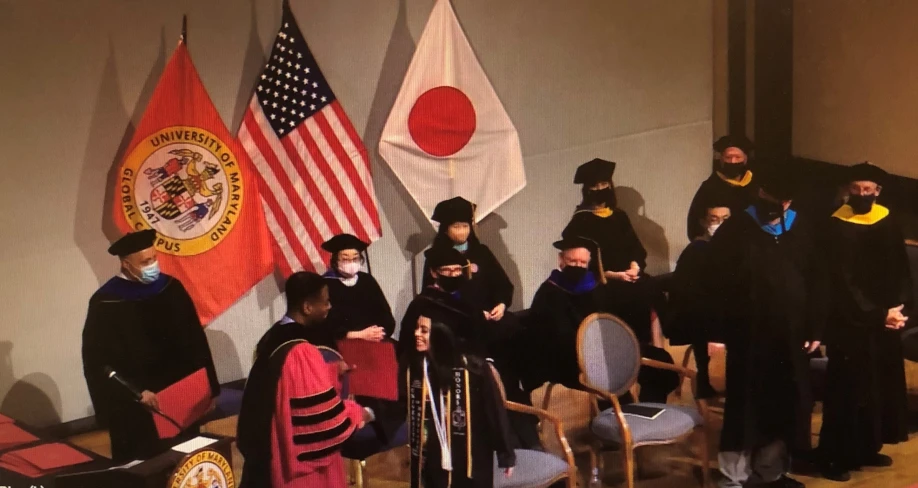 Adelphi, Md. (August 1, 2022)—University of Maryland Global Campus has announced it has signed an Educational Service Agreement with the U.S. Department of Defense to continue teaching courses at military installations within the U.S. Indo-Pacific Command in Asia. The agreement continues UMGC's uninterrupted service to armed forces personnel in Asia dating back to 1956.
The agreement has an indefinite duration and provides for in-person instruction and student support services at locations in Japan, Okinawa, Korea and Guam. Remote student support services and access to the university's online programs will be available at locations in Australia, Diego Garcia, and Singapore.
"UMGC has a proud and established history of serving military personnel and their family members in Asia, and we are honored to continue with this commitment," said Maj. Gen. Lloyd "Milo" Miles (U.S. Army, Ret.), senior vice president for Global Military Operations at UMGC. "We have a tremendously dedicated staff and faculty in Asia, and this new agreement is a testament to their efforts on behalf of our students."
In addition to undergraduate programs in Asian Studies & Foreign Language, Business and Management, Communications, Computer Science and Information Systems, Criminal Justice and Homeland Security, Economics, General Education, Government and Politics, History, Mathematics, Natural Science, and Psychology, active-duty military personnel and their families in these locations can take courses in select master's degree programs, including business administration, business (Management Information Systems), and management.
"Meeting our military students, wherever they are called to serve around the world, is a cornerstone of our mission and identity," said UMGC President Gregory Fowler. "This agreement marks a high point in a year in which we celebrate 75 years of providing a quality education to adult learners in the workforce and the military, in Maryland and around the globe."
In addition to Asia, UMGC offers classes and services overseas at more than 50 locations in Europe and eight locations in the Middle East and Africa. The university also offers classes and
services at more than 60 stateside locations that are either on military installations or located nearby, including the newest location at Patrick Space Force Base in Florida.
About University of Maryland Global Campus
Currently celebrating its 75th anniversary, University of Maryland Global Campus (UMGC) was established in 1947 to serve adults in the workforce and the military. Today, UMGC enrolls some 90,000 students annually, offering bachelor's, master's, and doctoral degree programs, as well as certificates in more than 125 fully online, hybrid, and face-to-face programs and specializations.
UMGC has a long history of innovation in reaching students where they are, including as a pioneer of internet instruction, piloting its first online classes in 1994. The university has received numerous awards for its groundbreaking work in developing fully online degree programs, including in high-demand fields such as cybersecurity, business, data analytics, health care, and education.
UMGC was the first university to send faculty overseas to teach active-duty military personnel at installations in Europe, beginning in 1949, expanding to Asia in 1956 and to the Middle East in 2005. UMGC faculty have taught in the war zones of Vietnam, Kosovo, Kuwait, Afghanistan and Iraq.
UMGC now offers classes to military service personnel and their families at some 180 locations in more than 20 countries. More than half of the university's students are active-duty military personnel, their families, members of the National Guard, and veterans.