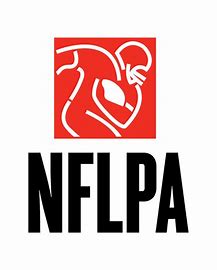 Adelphi, Md. (Aug. 16, 2022)—University of Maryland Global Campus (UMGC), a leader in providing innovative and quality academic programs that reach students regardless of where they reside, has teamed up with the National Football League Players Association (NFLPA) to increase educational opportunities for player members, their families and employees of the NFLPA.
It is estimated that roughly half of the nearly 1,700 players on NFL rosters have not completed their college degree. Under this partnership, NFLPA members will be able to enroll in UMGC courses at a discounted rate with no application fee. Members also may be eligible to transfer credits from other institutions and/or earn credit for prior learning, placing them on a faster track to earning their bachelor's degree.
"This alliance helps to meet NFL players where they are, both in terms of their physical locations around the country and in their educational journey," said Blakely Pomietto, senior vice president and Chief Academic Officer at UMGC. "Many players transition to decades-long careers after their time on the field. With an academic portfolio of workforce and career relevant programs, and faculty with extensive experience working with adult learners, UMGC is proud to support players' long-term success through education."
Along with the educational opportunities at their disposal, NFL players will benefit from the program's flexibility and virtual options, allowing them to work around the demanding schedule that comes with being a professional athlete. UMGC offers more than 125 undergraduate and graduate degree or certificate programs—all of which are available online. UMGC also uses digital resources, replacing the need to purchase publisher textbooks in most courses.
"We are excited to bring UMGC on board and provide another avenue for our player members to continue their educational journeys while positioning themselves for continued success in life after football," said Dana Shuler, senior director of Player Affairs at the NFLPA.
"These athletes have reached the highest level of their sport because of their focus, teamwork, discipline, goal-orientation, and commitment to excellence, and the same attributes translate well into classroom success," said UMGC President Greg Fowler. "Our strength will be in helping NFLPA members with an educational 'gameplan' that meets their needs and supports them in achieving their goals."
About University of Maryland Global Campus:
Currently celebrating its 75th anniversary, University of Maryland Global Campus (UMGC) was established in 1947 to serve adults in the workforce and the military. Today, UMGC enrolls some 90,000 students annually, offering bachelor's, master's, and doctoral degree programs, as well as certificates in more than 125 fully online, hybrid and face-to-face programs and specializations. 
UMGC has a long history of innovation in reaching students where they are, including as a pioneer of internet instruction, piloting its first online classes in 1994. The university has received numerous awards for its groundbreaking work in developing fully online degree programs, including in high-demand fields such as cybersecurity, business, data analytics, health care, and education.
The university now offers classes to military service personnel and their families at some 180 locations in more than 20 countries. More than half of UMGC's students are active-duty military personnel, their families, members of the National Guard, and veterans.
About the NFL Players Association:
The National Football League Players Association is the union for professional football players in the National Football League. Established in 1956, the NFLPA has a long history of assuring proper recognition and representation of players' interests. The NFLPA has shown that it will do whatever is necessary to assure that the rights of players are protected—including ceasing to be a union, if necessary, as it did in 1989. In 1993, the NFLPA again was officially recognized as the union representing the players and negotiated a landmark Collective Bargaining Agreement with the NFL. The current CBA will govern the sport through the 2030 NFL season. Learn more at www.nflpa.com.