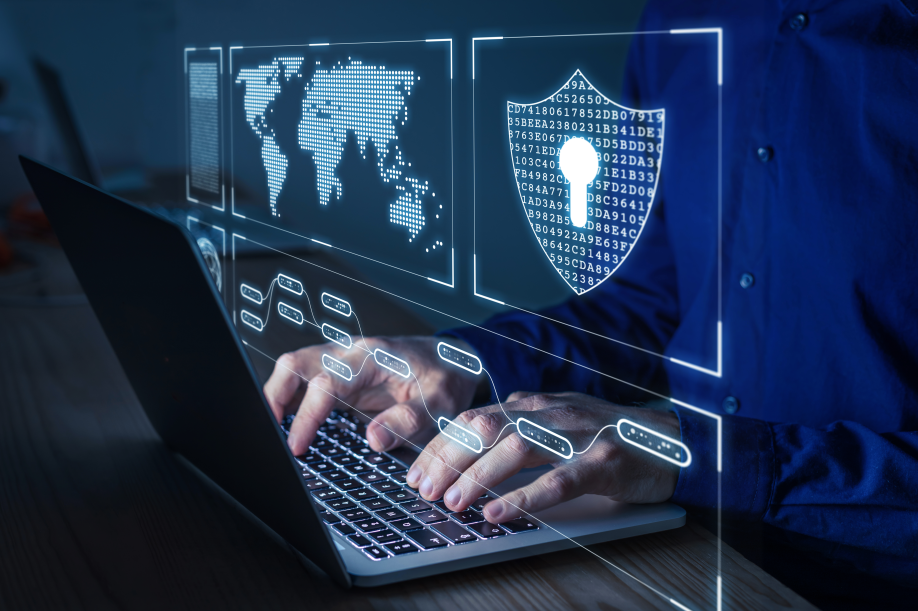 Elton Hima discovered at a young age that moving around the world brings opportunity. He combined that adventurous spirit with a business degree from University of Maryland Global Campus (UMGC) that is now opening a pathway to a career he values.
"I chose UMGC because it offered me the flexibility of fully online classes," Hima said. "Also, the experience offered me a window into the academic world, including research projects that I really enjoyed."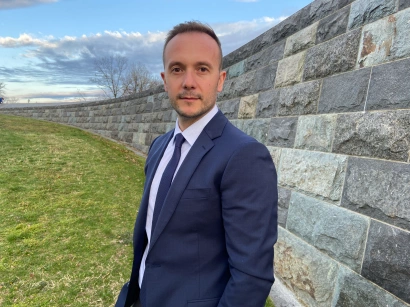 Born and raised in Albania, where his parents still live, Hima's penchant for travel came early. "After high school, I moved to Italy and then France for work, gaining knowledge and exposure to different cultures, which was rewarding on a personal and professional level," he said.
He became a U.S. citizen in 2014 and a first-generation college graduate in 2017, when he earned a Bachelor of Science in Business Administration and Management from UMGC. Along the way, he gained fluency in English, French and Italian, in addition to his native Albanian.
Hima spent the earlier part of his career gaining a wide array of experiences, all rooted in the field of information technology. He worked two years for ViSalus, a global healthy lifestyle company, followed by a stint as a financial benefits clerk at the U.S. Consulate in Frankfurt, Germany, and then several months as a project management specialist at the U.S. Embassy in Pretoria, South Africa. Prior to that, he served as an event coordinator with Starwood Hotels and Resorts Worldwide. Although Hima's work experience is wide-ranging, his jobs reflect a solid foundation in STEM (science, technology, engineering, and math).
"I was drawn to STEM early on and understood that data has a robust and reliable story to tell and the ability to help humanity develop and increase its potential," he said. "So once I had access to a computer, I took it upon myself to learn to code and understand processes and applications."
Now Hima's career journey has taken yet another rewarding turn. He was recently selected, along with 15 others, for the prestigious Foreign Affairs Information Technology (FAIT) fellowship. FAIT is a two-year program funded by the U.S. Department of State. It puts its fellows on a path to a career in the foreign service by providing academic funding for an IT-related degree, internships, professional development, and mentorship.
Hima will receive up to $75,000 in academic funding for a two-year IT-related master's degree program. Upon successful completion of the fellowship, he will receive an appointment in the foreign service as an information management specialist.
The highly competitive opportunity will allow Hima to contribute through public service while also advancing a career path he enjoys and values. "The fellowship is an excellent opportunity for me to give back to the country that adopted me," he said. "I'm also excited that it will lead to a career in the foreign service and give me a front seat to foreign policy development and execution."
Hima's degree from UMGC positioned him for success and growth while he worked in the lifestyle and hospitality industries. In the fall, he will pursue a Master of Science in Cybersecurity at Brown University, further drawing on his STEM background to advance the goals of the State Department.