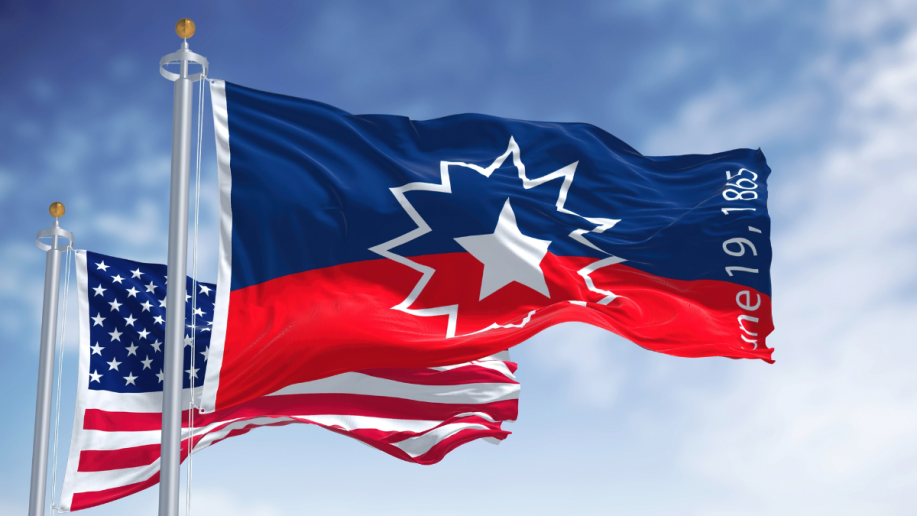 Juneteenth may be a federal holiday in the United States, but many people do not know its history or understand its significance. Faculty and staff at University of Maryland Global Campus (UMGC) stepped forward this month to change that.
On June 12, a week before the United States' newest holiday, members of the UMGC Diversity Council in Germany hosted a Juneteenth event on Ramstein Air Base. The Diversity Council also recorded videos of faculty in Asia and Europe speaking about the importance of the date, which is celebrated this year on June 20. And the UMGC Europe Book Club dovetailed its reading with a literary classic that springboards from Juneteenth.
"Events like this are important to not only celebrate special observances and heritage months but also educate and raise awareness," said Patricia Jameson, who directs UMGC's overseas diversity and equity programs in Europe and Asia. "In the spirit of our core values [of] diversity and people first, our staff and faculty are our competitive advantage, and we leverage our rich diversity to educate our communities on topics related to diversity, equity, and inclusion.

"As educators, we have the social responsibility to help educate our communities," Jameson added.
Slavery was abolished in the United States in 1862, but it took another three years for the news to spread. Juneteenth marks the June 19, 1865, announcement in Galveston, Texas, that all enslaved people were free. For many generations of Black families, it has long been a day of celebration. For the general public, however, it is not a story that has been widely told.
In a Juneteenth message to faculty and staff, UMGC President Greg Fowler underscored the university's role in carrying forward the significance of Juneteenth to make the world "more equitable, more inclusive, and more just."
"More than two years had passed since President Abraham Lincoln signed the Emancipation Proclamation, and today, as we observe Juneteenth, my thoughts turn to those around the world who are still waiting for their circumstances to change," Fowler said in a broadcast message. "Education has long offered an opportunity for individuals to influence those circumstances, but for too many, economic or societal factors have stood in the way.
"At UMGC, it is our privilege and solemn obligation to bring learning experiences in reach that have the power to transform lives, families and communities," he added.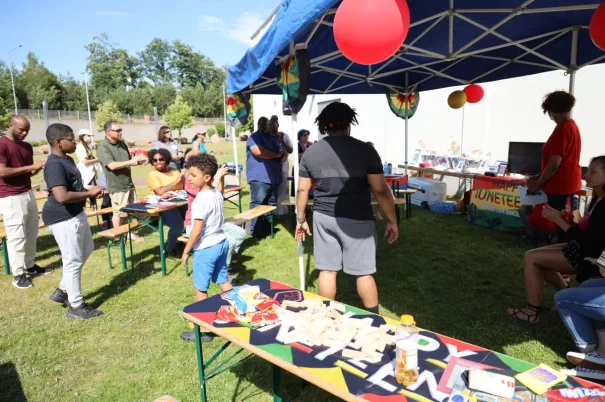 UMGC Europe led off this year's Juneteenth events with the public celebration at the Ramstein Air Base, where discussions centered on the significance of the date. The event was also designed to foster community and build relationships. Games, snacks, music, and dramatic readings from UMGC staff and community members were part of the activities. One discussion focused on how to explain Juneteenth's origins to children.
Matthew Mackey, a Diversity Council member and academic adviser at the Ramstein Education Center, described the event as "both jubilant and reflective." The guest speaker was award-winning poet Mervyn Seivwright, who read from his work.
The week that followed was marked by the Juneteenth Video Project. Jameson said the Europe and Asia faculty members she videotaped—Professor of Psychology LaShawn Thompson, Professor of Business Steven Carter and Professor of History Anita Anthony—recounted when they first learned about the historic date and what it meant to them.
"The purpose of the video is to educate viewers about Juneteenth," Jameson said. "When we first hosted a webinar in June 2020 on the significance, history and celebration of Juneteenth, at least half of the attendees did not know about [the day]. The faculty stepped up and offered to participate in an educational video to help educate our community, including local military, students, staff and faculty."  
Carter, based in Europe, said in the video that he learned about Juneteenth just three years ago.
"I gained a deeper understanding of … how the message of ending slavery was actually communicated from the federal level down to ordinary people and how slaveowners restricted the flow of this information," Carter said. "More importantly, how this news was received with such great jubilation and marked the end of an era and how it was worthy of a celebration so that future generations would not forget."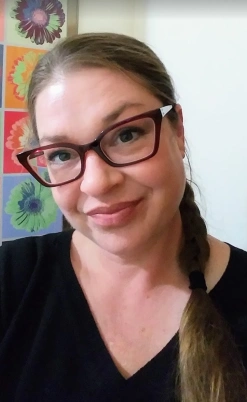 Anita Anthony-Van Orsdal, who teaches history at UMGC in Asia, said in her video that the Juneteenth celebrations should be something all Americans honor and observe.
"I have had the opportunity to attend some Juneteenth celebrations and each time I am amazed to find out historical stories I had not heard before. …The spirit of celebration, of joy and inclusion, is warm and welcoming to all," she noted.
Jessica Stock, the professor of English literature who leads the UMGC Europe Book Club, selected Ralph Ellison's "Juneteenth" for the club's June 28 meeting. The book club brings together staff, faculty and students every other month for lively discussions that unfold both online and in person. Stock said 150 people connect with the club's discussions via Facebook while about a dozen more take part in person.
Stock, who also serves on the Diversity Council, said the hour-long book discussions focus on diversity topics. She described the June book selection as especially meaningful, even beyond its title.
"Ellison's work is incredibly important to the American canon of literature. His descriptions of race and justice … are some of the most important in 20th century literature," Stock said.
She added that the selection of "Juneteenth" carried special relevance because of the book's history. The original book manuscript was lost in a 1967 house fire, and Ellison had to start the book over. He died before he finished the work, and a friend continued the project using Ellison's notes. The book was published posthumously.
Stock said the never-finished characteristic of this book, and the way it was passed on, could describe the civil rights movement. 
Jameson noted that the Juneteenth activities supported values elevated by both UMGC and the military.
"Military communities are reaching out to us to help them build their DEI [diversity, equity, inclusion] curriculum, and we are stepping up to support them using various means," Jameson said, pointing to webinars, on-site conferences, hybrid conferences and monthly diversity dialogues.