Current Students

|

2022 Spring Stateside Commencement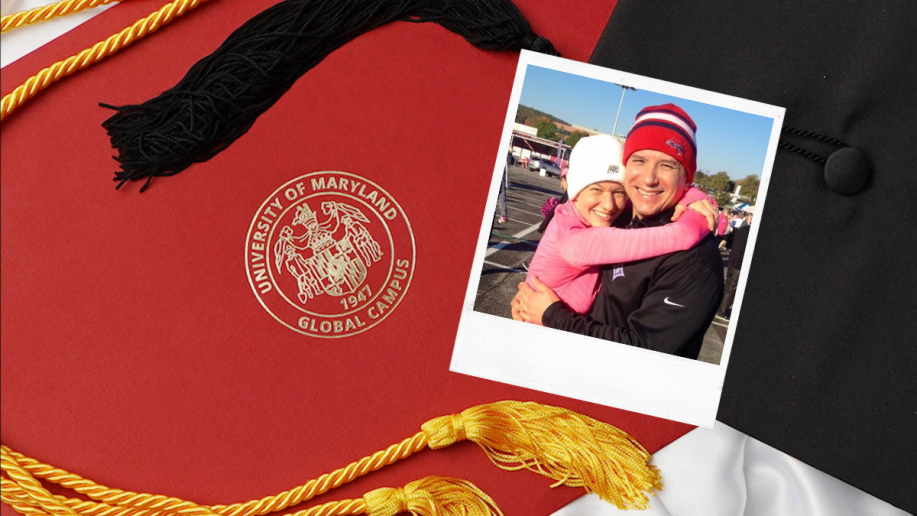 Trying to find your passion is not always an easy task. For autistic people, who struggle with being understood, masking and using extra energy just to "fit in" is common. Finding a place in a professional world or classroom can be double the challenge.  
Claudia Petty is one of those people who has struggled with people's misunderstandings. She said the learning environment at University of Maryland Global Campus (UMGC) gave her the freedom to feel at home within herself and find her true passion. She graduates this month with a Bachelor of Science in Information Systems Management. 
With her academic journey, she landed her dream job. 
"The interesting thing about UMGC is that it's really helped me see my natural skills and enhanced the skills that I knew that I was lacking," Claudia said.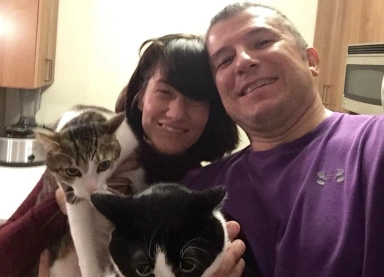 Her career path began almost two decades ago. After attending Northern Virginia Community College, obtaining an associate degree, and sitting for the Virginia State Medical Board, she became a Virginia Medical Board certified licensed veterinary technician. For 10 years, Claudia helped teach her colleagues to plan and administer cancer radiation treatments to animals. It was tough.  
After a decade, feeling burned out, she asked herself, "What's next?" 
In 2009, she took an internship with an information technology (IT) company. She was valued for her energy and her problem-solving savvy as she helped people with software problems. Although she was never a "tech-type" growing up, she felt that she was becoming more invested in IT's big picture even as she focused on the small details that would make a product's interface with users really great. 
As her career advanced, Claudia decided a bachelor's degree would help her continue to reach new heights. In 2015, she decided to go back to school at Kaplan University. But it didn't offer the support she needed and it carried hidden fees. She then attended University of the People. It was free and it provided the learning challenges she was seeking but it lacked a sense of community.  
An advertisement for UMGC proved to be the turning point. From the first class, Claudia knew that UMGC was the place for her, the place where she would succeed in her quest for a bachelor's degree. Many autistic individuals find the lights, noise, and face-to-face interactions in work and school environments uncomfortable. The UMGC classroom experience was a perfect fit for Claudia. Online learning worked for her. 
When the pandemic hit and employees needed to work from home, Claudia found yet another opportunity. She thrived with remote work.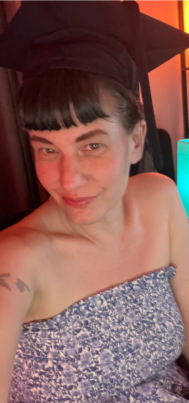 In the last few years, her career and her UMGC education advanced in tandem. The skills her professors taught her helped lay the groundwork for new job responsibilities and promotions. Working with other students in a professional capacity in a classroom environment made her a strong student but also enhanced her communications skills, something she has struggled with throughout her life.  
As an application engineer for a global technology consulting firm, C-Prime, Claudia loves the challenges that come with each new project. Discovering her love for workflow engineering has led to leadership opportunities, and she hopes to continue to use her skills and UMGC education to "enhance what I was already doing and to finally reach a place in my career where I'm doing exactly what I feel like I want to be doing." 
When asked what advice she would give to other students or colleagues, Claudia offered her motto: "Lead with curiosity and find something that you lose hours over. When you find your jam, you can find ways to turn that into your dreams."  
She also cautioned that "the world isn't just one thing." She noted that diversity extends to the contributions of all people, including those who don't fit the conventional mold. 
"It's all of us, a quilt that makes all of us unique and wonderful," she said. "Because when things can make sense, and you know that you're not bad or wrong, you know you're just different, there are so many possibilities."