Major Employers Such as CACI and the FBI to Have Reps on Site to Discuss Employment Opportunities; More than 20 Veterans Service Organizations will be Represented on April 28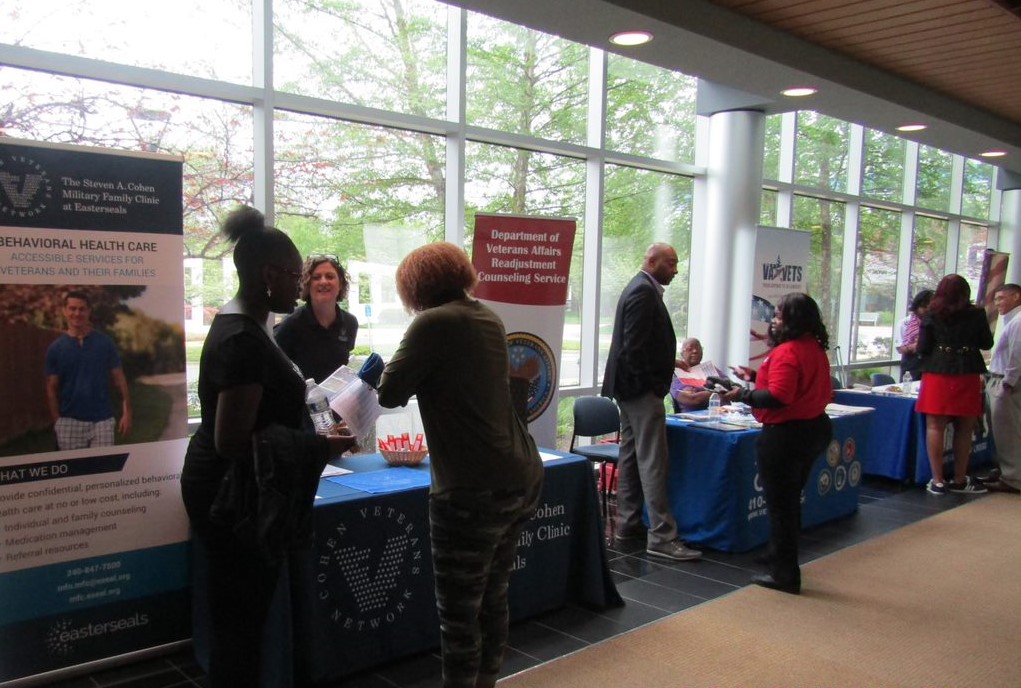 Adelphi, Md. (April 20, 2022)—University of Maryland Global Campus (UMGC) and the Mid-Atlantic Veterans Business Outreach Center (VBOC) will co-host a Military and Veteran Entrepreneur & Appreciation Fair at the College Park Marriott Hotel & Conference Center on Thursday, April 28, from 9 a.m. to 1 p.m.
The fair is free and open to all active-duty service members, veterans and their families. Attendees will have the opportunity to meet with employers, veterans' service organizations (VSOs) and UMGC career and alumni services representatives.
Representatives from CACI, PENFED Credit Union, Revature, GCubed, Concentric and the FBI will be on hand as well as more than 20 Veterans Service Organizations, including Team Rubicon, Women Veterans Interactive Foundation, The POSSE Foundation, and Maryland Department of Veterans Affairs.
In addition to networking opportunities, several entrepreneurial resources will be available for attendees planning to start a business. A photographer also will be taking head shots for use in resumes, LinkedIn profiles, etc., at no charge (spaces are limited).
Visit umgc.edu/MVEAF to view the event schedule and to register.
About University of Maryland Global Campus (UMGC)
Celebrating its 75th anniversary, University of Maryland Global Campus (UMGC) was established in 1947 to serve adults in the workforce. Today, UMGC enrolls some 90,000 students annually, offering bachelor's, master's, and doctoral degree programs, as well as certificates in more than 90 fully online and hybrid programs and specializations.
UMGC has a long history of innovation in reaching students where they are, including as a pioneer of internet instruction, piloting its first online classes in 1994. The university has received numerous awards for its groundbreaking work in developing fully online degree programs, including in high-demand fields such as cybersecurity, business, data analytics, health care and education.
UMGC now offers classes to military service personnel and their families at more than 180 locations in more than 20 countries. More than half of the university's students are active-duty military personnel, their families, members of the National Guard and veterans.
About the Mid-Atlantic Veterans Business Outreach Center (VBOC)
The Mid-Atlantic Veterans Business Outreach Center (VBOC) program is a one-stop shop for transitioning service members, veterans, and military spouses looking to start, purchase or grow a business. Training opportunities, counseling and mentoring in-person and online, referrals to partners and programs, and most networking events are available at no cost to veterans.
The VBOC aims to serve as the connective tissue that links programs, services, and resources throughout the Mid-Atlantic region, striving to create a comprehensive network of support opportunities for servicemembers, veterans, military retirees, military/veteran spouses & dependents, National Guard members, reservists, and otherwise military-connected entrepreneurs.